Earlier this month, we reported on the Lenovo Legion Go handheld that could compete with PC gaming handhelds like the Steam Deck and ROG Ally from ASUS. With the Legion Go set to feature AMD's new Phoenix APU processors, performance would reportedly be on par with the ROG Ally, which features a customized ROG Ally Z1 Extreme chip built off of the Ryzen 7 7840U SoC.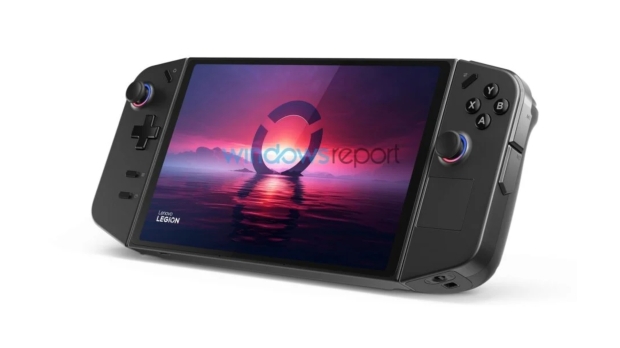 Thanks to a new report over Windows Report offers some exclusive images of the Lenovo Legion Go, which features a look and feel that is part Steam Deck, part Nintendo Switch. The Switch comparison sets it apart from other PC gaming handhelds, including the massive range of options from companies like AYANEO.
Based on the images we see for the Legion Go, it's set to feature removable controllers, much like Nintendo's wireless Joy-Con controllers for the Switch. This will allow the Legion Go to act similarly to the Switch by offering a seamless docking process to connect the handheld to a TV or monitor and still be able to use the same controllers.
And with a touchscreen, removing the controllers will allow the device to behave like a Windows 11 tablet. The images also showcase a Switch-like kickstand on the back of the handheld, which sits below some large vents that will no doubt help when it comes to cooling the PC gaming handheld.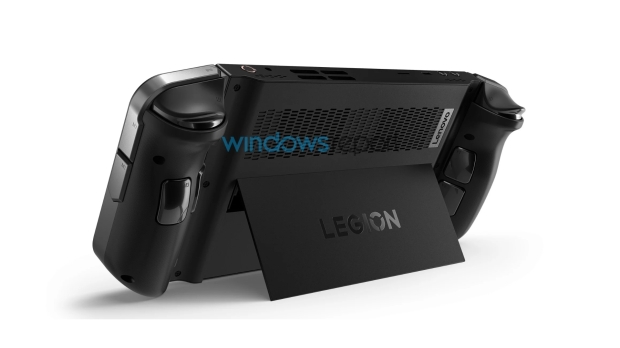 Outside of detailed renders of the Lenovo Legion Go, the new report doesn't confirm any specs for the handheld. Still, we learn that it features 2 USB-C ports, a micro-SD slot for storage expansion, a headphone jack, buttons for adjusting volume, and several additional buttons for control, like a scroll wheel on the underside of the right Joy-Con.
It's an excellent physical design inspired by the Nintendo Switch and translates it to a portable Windows 11 gaming handheld. Now we just have to wait for pricing, specs, and availability for this new player in the portable PC gaming space.