The idea of a prefabricated home that can be transported and set up in just about any clear space conjures up imagery of function over style and comfort. The LG Smart Cottage is looking to change that with a prefabricated smart home of the future built to sustain two people.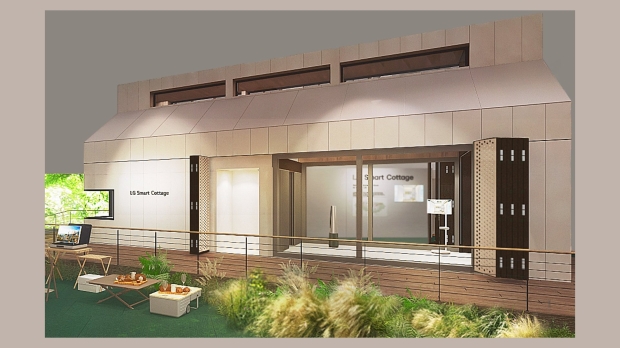 Naturally, the LG Smart Cottage is filled with LG appliances and technology from kitchen appliances to heating to water purification - and we assume an OLED TV for entertainment. Energy-wise, the LG Smart Cottage features roof-mounted 4-kilowatt (kW) solar panels capable of generating up to 15 kilowatts daily with the ability to store energy in the Energy Storage System (ESS) or put it back onto the grid. Plus, it has an electric vehicle (EV) charger as standard.
The two-story design is built for comfort and space, with an eye toward sustainability. It is fully modular and replaceable and has also been designed to transport to the desired location quickly, which will be the sort of sci-fi future we see in TV and film where all the homes look sleek and compact.
Material-wise, the modular LG Smart Cottage is constructed from hardwood, tile, brass, and low-carbon steel materials.
"Far more than just a prefabricated home, LG Smart Cottage is an innovative housing solution that facilitates a sustainable lifestyle through state-of-the-art ThinQ connectivity," said Lyu Jae-cheol, president of LG Electronics Home Appliance & Air Solution Company. "LG aims to redefine residential living by seamlessly integrating its energy solutions, appliances, and services into a space that lets people live their way."
Unfortunately, our only images are of the exterior, though LG plans to showcase the LG Smart Cottage at IFA 2023 from September 1-5 in Berlin, Germany.