3DMark has added a new benchmark test to its repertoire, called Solar Bay, and it allows for testing ray-traced graphics on both PCs and Android devices.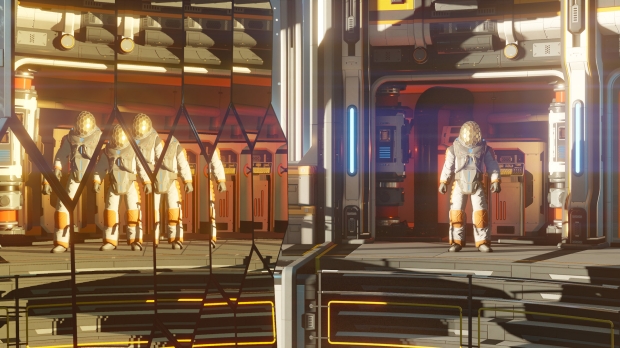 This allows for comparisons between a high-end Windows rig and a powerful Android smartphone, which, of course, have already been carried out.
VideoCardz spotted the launch of this benchmark and ran a test of a PC with an NVIDIA RTX 4090 graphics card, comparing that to the result from a Samsung S23 Ultra.
The PC scored 135,800, and the Samsung Galaxy smartphone managed 5,539, leading to a rough calculation that the RTX 4090 is about 24x faster than the S23 Ultra.
Mind you, that does assume that the PC's 'graphics score' and the mobile test's 'overall score' are directly comparable, but we'd assume so, given that this benchmark is specifically designed for cross-platform comparisons.
3DMark's maker, UL Solutions, said: "We're excited to announce the launch of 3DMark Solar Bay, a new cross-platform benchmark for testing ray traced graphics performance on Windows PCs and high-end Android devices. This benchmark measures games-related graphics performance by rendering a demanding, ray-traced scene in real-time."
At this point, you may be wondering: What's the point of testing ray tracing on phones? Well, there are mobile games set to introduce ray tracing, so UL Solutions is basically getting in ahead of those sorts of titles starting to gain a foothold in the market.
The firm points out that: "While dedicated desktop and laptop graphics processing units (GPUs) have supported ray tracing for several years, it's only recently that integrated GPUs and Android devices have been capable of running real-time ray-traced games at frame rates acceptable to gamers."
There's some disappointment regarding the score achieved by the RTX 4090 here, although in the comments on VideoCardz's article, readers claim to have achieved considerably higher results with NVIDIA's flagship GPU (such as 180,000 or just over, or more like 32x faster than the S23 Ultra).
For those who own 3DMark, just update the suite to get the new benchmark. If you want to buy 3DMark, it costs on Windows ($35 US), but you can get the Android version free from the Google Play Store.