Most role-playing game fans are entirely concentrated on the incredibly popular Baldur's Gate 3 and the highly anticipated Starfield, but what about Ubisoft's newest Assassin's Creed?
In what seems like to be an effort to attract some eyeballs toward Assassin's Creed Mirage, Ubisoft has announced its newest Assassin's Creed title will be arriving a week early and at a discounted price. According to a new X post by the official Ubisoft X account, Assassin's Creed Mirage will be released a week early on October 5 and for $50, instead of the typical $70 price point for most other RPG titles.
For those that have been out of the loop when it comes to Assassin's Creed Mirage, players will be immersed within 9th century Baghdad, and according to Ubisoft, this installment into the long-time running franchise takes major inspiration from classic Assassin's Creed games, as Mirage is a stealth-focused title, indicating a shift away from more recent AC titles that force players into grinding/hack & slash combat Valhalla and Odyssey.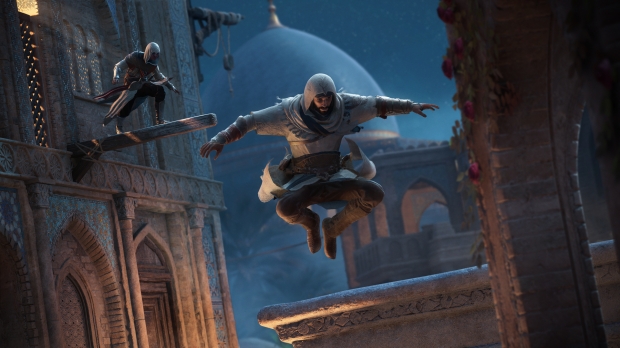 Buyers can expect anywhere between 20 and 23 hours of gameplay before completing the main story of Mirage.
Furthermore, Ubisoft has announced a new collaboration with OWO Haptic Gaming System for the release of Assassin's Creed Mirage. The collaboration brings forth a haptic body suit that will usher in new levels of immersion for gamers but at a hefty price tag.
How much is this Assassin's Creed Mirage haptic body suit edition? The original OWO suit is priced at $499 Euros, and within the Mirage bundle, gamers will get an Assassin's Creed Mirage OWO Edition skin, the OWO device, a charging cable, a storage bag, and x20 replacement gel pads. These pads allow electrical signals to be sent to different regions of the suit, enabling immersive sensations.