Scientists around the world are analyzing Mars for any signs of past life, and now a new study has provided evidence that suggests Mars once had the right conditions for life to form.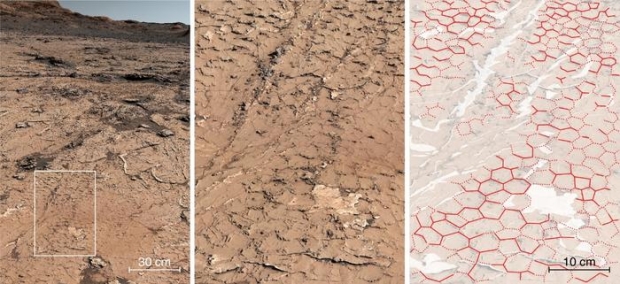 A new paper published in the journal Nature has detailed findings from NASA's Curiosity rover that discovered a strange hexagonal pattern that is similar to the hexagonal patterns found in dried-out basins on Earth. This discovery shouldn't be understated as the press release states its the "first fossil evidence of a sustained, cyclical, regular Martian climate with dry and wet seasons."
So, why is this important? For life to have existed on Mars, the Red Planet needed to have the right environment that enables molecules to interact repeatedly at different concentrations. An example of how that works on Earth is through seasonal changes that impact the overall climate. The discovery of the hexagonal pattern indicates Mars once had seasonal changes or the right conditions for molecules to form complex organic compounds, which can lead to life.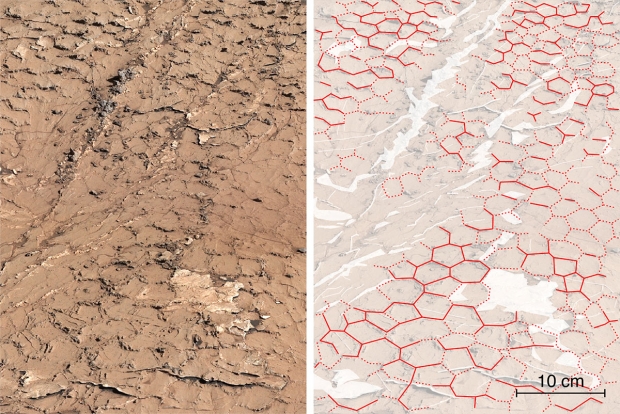 With this discovery, researchers are now on the cusp of finally being able to confirm that the Red Planet once had predictable seasonal changes that included water along with dry conditions, both of which are precursors to life.
"This is the first tangible evidence we've seen that the ancient climate of Mars had such regular, Earth-like wet-dry cycles," said lead author William Rapin of France's Institut de Recherche en Astrophysique et Planétologie in a NASA statement.
"But even more important is that wet-dry cycles are helpful - maybe even required - for the molecular evolution that could lead to life," he added.
"Over 11 years, we've found ample evidence that ancient Mars could have supported microbial life," said Curiosity project scientist Ashwin Vasavada. "Now, the mission has found evidence of conditions that may have promoted the origin of life, too."