The Ring Nebula, scientifically referred to as Messier 57, or M57 for short, has been captured by the extremely impressive instruments attached to the James Webb Space Telescope (JWST).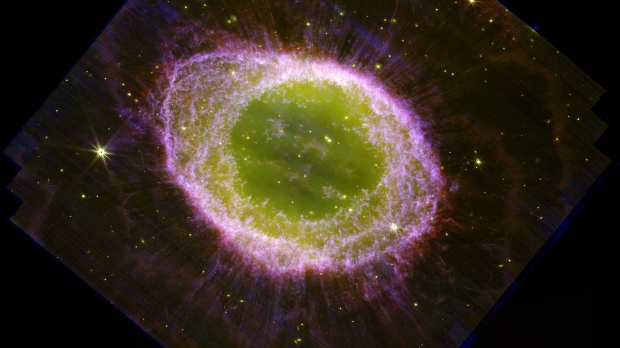 The Ring Nebula is located 2,200 light-years away from Earth and resides in the constellation Lyra. The planetary nebula was created from the catastrophic destruction of a star, quite a classic event that happens in space, and due to its massive size, Messier 57 has become a prime target for astronomers as the planetary nebula can even be seen from an amateur astronomers backyard.
Webb's ability to capture the universe in high-detail infrared has unlocked a unique perspective of M57 that even adept astronomers aren't used to seeing. At the center of the Ring Nebula is a white dwarf star, the remnants of the star that exploded and what could be a glimpse into the future of our Sun.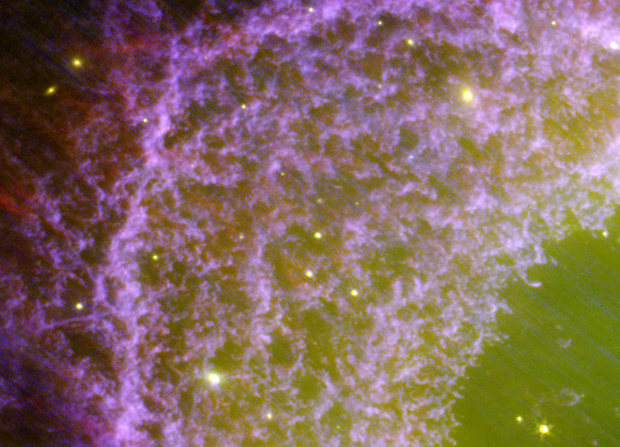 "We are witnessing the final chapters of a star's life, a preview of the sun's distant future, so to speak, and JWST's observations have opened a new window into understanding these awe-inspiring cosmic events. We can use the Ring Nebula as our laboratory to study how planetary nebulas form and evolve," said University College London professor and co-lead scientist of the JWST Ring Nebula Imaging Project, Mike Barlow
"The James Webb Space Telescope has provided us with an extraordinary view of the Ring Nebula that we've never seen before. The high-resolution images not only showcase the intricate details of the nebula's expanding shell but also reveal the inner region around the central white dwarf in exquisite clarity," said Barlow.