The United States has turned on its first nuclear reactor in nearly seven years, with the new nuclear plant providing power for hundreds of thousands of homes and businesses.
The unit 3 reactor at Plant Vogtle near Waynesboro, Georgia, began commercial operations on Monday following its preliminary testing in March, which it passed. According to reports, the reactor is generating approximately 1,110 megawatts of energy which officials estimate is enough to power 500,000 homes and businesses.
CNBC notes that the last time a nuclear reactor was switched on to pump power into the electricity grid was in October 2016, when the Tennessee Valley Authority began using the Watts Bar Unit 2 reactor located near Spring City. Before the 2016 reactor event, the last time a reactor was switched on was in May 1996. Georgia Power CEO Kim Greene said in a statement that the Unit 3 reactor will begin delivering electricity to customers within the next 60 to 80 days.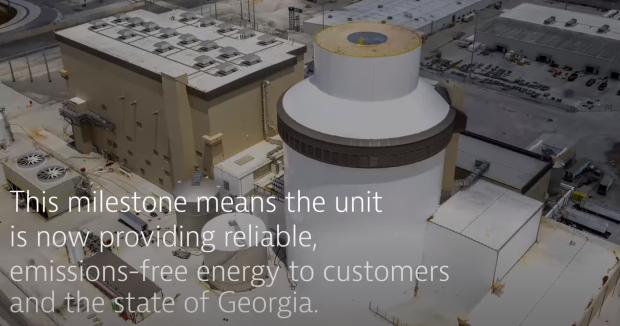 "The commercial operation of Vogtle Unit 3 marks a significant achievement for the U.S. nuclear energy industry and a milestone in advancing global clean and reliable energy solutions. We are thrilled to witness the successful deployment of this Westinghouse AP1000 advanced reactor, which is helping to shape the energy landscape of the future," said Maria Korsnick, the CEO of the Nuclear Energy Institute, a nuclear industry advocacy group.
If you are interested in reading more about this story or would like to learn more about the nuclear reactor, check out this link here.