The idea of putting a high-end gaming PC underwater is a fairly out-there idea, but being able to use a natural body of water to cool a GeForce RTX 4090 and Intel Core i9 13900K is something we didn't know we had to see. Thanks to the YouTube channel DIY Perks, the idea of building a submersible gaming PC was realized through a series of smart design choices. And it looks stylish, too, with some serious BioShock vibes.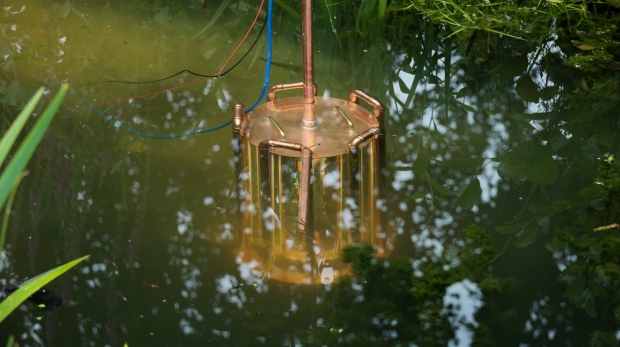 Per the video, the GeForce RTX 4090 (a Zotac model) is paired with the high-end Intel CPU in a build contained within a water-tight acrylic cylinder. And there are no shortcuts; the build even includes three 4TB Crucial T700 SSDs for a whopping 12TB of storage and a high-end 1000W power supply.
With components under load drawing over 800W of power, using a water-tight acrylic cylinder makes you wonder exactly how this is being cooled. With a detailed breakdown of each component and the design process, we see the construction of a fully closed-loop water-cooled system attached to a copper frame that surrounds the PC - which is then cooled by a natural body of water.
Namely, a two-meter-deep garden pond. Outside of the science of putting together a closed-loop system with copper pipes and the clever use of gaskets and seals, there's also the problem of buoyancy - which requires specific weight calibration and distribution to ensure that it's a fully submersible high-end PC.
And it works! With the GPU saying at around 41 degrees Celcius under load and the full rig's internal temperature never increasing substantially. DIY Perks notes that the temperature of the pond and the soil underneath the submersible PC won't affect the overall water temperature - very cool.
It's a fascinating custom PC and something you should check out.