Microsoft has always had a complicated history with screenshots and captures, and now the saga is about to get even messier.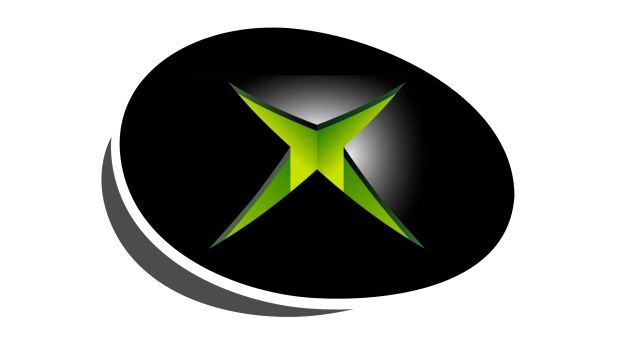 In a big blow to capture aficionados everywhere, Microsoft has announced plans to shut down the Xbox Console Companion App in late August. This app was the primary way to directly import and download screenshots from Xbox consoles to a PC. The way it works is that clips and screenshots captured on an Xbox console would be uploaded to Xbox LIVE, and then users could access those captures through the Companion App and download them to a local machine.
This is useful for a whole manner of reasons, especially for content creators who insert captured clips into their YouTube videos. As a writer and reviewer, I have often used the Companion App to download screenshots that I took on Xbox in order to put them into written reviews. The removal of the Companion App is another hassle
What's even worse about the app's closure is that there isn't a direct replacement. As Windows Central's Jez Corden notes: "Microsoft is removing the Xbox Companion App on Windows, so now there's no first-party way to access your Xbox clips / screenshots on Windows PCs."
Right now Microsoft has three Xbox apps on PC; the Xbox Game Bar, the Xbox app, and the Console Companion App. Neither the Game Bar nor the official Windows Xbox app allow users to download screenshots from Xbox LIVE.
"Note On July 28, 2023, we announced that the Xbox Console Companion app on Windows would be deprecated on August 28, 2023. If you were impacted by this and are looking for ways to continue to engage with Xbox games, services, and communities on your Windows device, the Xbox app for Windows will keep you connected to all things Xbox and gaming on your Windows device."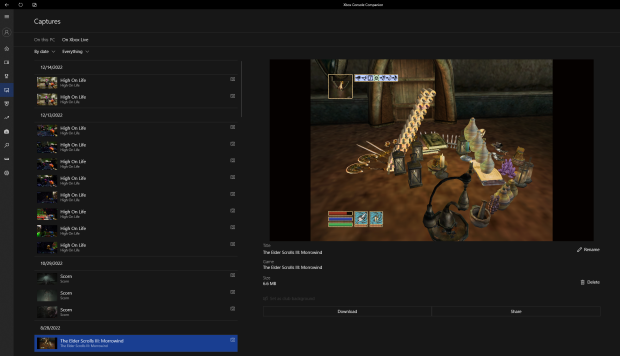 Microsoft has always had issues with gaming captures and screenshots.
One of the biggest differences between the Xbox One and PlayStation 4 was that the PS4 had a dedicated screenshot and video capture button built right into the DualShock 4 controller, with native support for screenshot functionality. The Xbox One controller, however, did not, and I still remember how much of a hassle it was to capture screenshots and video on that older console. Back then, the only way to import screenshots was to upload them directly to OneDrive and then download them separately--a trick which still works but is not entirely convenient.
With the Series X/S, Microsoft added a dedicated screenshot button right into the new controller. That was a fantastic addition and it's something I use all the time.
There's just one problem: The Xbox Series X will automatically override screenshots and captured clips that are stored natively on the machine once storage runs low.
The console will allocate a percentage of remaining storage for screenshots, and if you exceed that threshold, the console will not tell you and instead just start overwriting existing clips and captures.
I found this out the hard way once I went to check on all the Morrowind screenshots I had captured from a 2022 playthrough...only to found out that pretty much all of them were missing. It's not a great surprise. This also happened with my High On Life captures, too.
Now with the closure of the Companion App, Microsoft is adding another layer of hassle to the capture importing process by removing one of the most convenient ways to, well, access the captures themselves.
Gamers can still manually import captures to a USB stick, and to avoid the auto-overwrite feature, you can also set all captures to be saved to a USB drive. I highly recommend doing this and having a dedicated USB drive for your captures and screenshots rather than relying on the Xbox Series X/S' built-in SSD.