After years of exclusivity deals with PlayStation, Square Enix makes a commitment to bring more of its games to Xbox.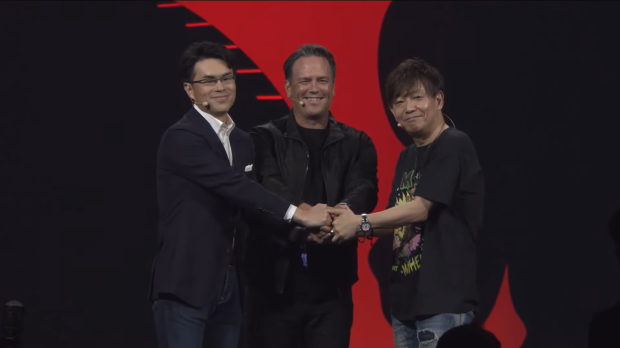 Like most publishers, Square Enix has a vested interest in making deals that make sense for the company. We've seen the publisher sign lucrative multi-year exclusivity deals with PlayStation in exchange for various benefits, including upfront payments/higher share splits, marketing budgets, and the ability to launch games more quickly by effectively shrinking the work required for the project by isolating it to one platform.
Despite these benefits, exclusivity also lowers potential sales for games, and that's something that all third-party publishers want to maximize. Take Final Fantasy XVI, for example--because of PS5 exclusivity, and the current installed base of the Gen9 market, FFXVI's sales were less than FFXV, which launched in 2016 across PS4 and Xbox One. While Square Enix probably won't stop making exclusivity deals with PlayStation, it sounds like it could be making less of them and bringing more of its heavy-hitting games to Xbox.
Microsoft just made two major breakthroughs with Square Enix. The first one is that Final Fantasy XIV is coming to Xbox Series X/S consoles in 2024. The second is that Square Enix has made a commitment to launch more titles on Xbox.
As CEO of Square Enix, I want to say that we want to continue to deliver fabulous games to fans across the world, and we want to welcome the Xbox community as well. Starting with today's announcement of Final Fantasy XIV coming in Spring 2024, and whenever possible, we're planning to bring our games to Xbox for players around the world to enjoy," Square Enix CEO Takashi Kiryu said at the Final Fantasy fan fest in Las Vegas.
"We're really looking forward to working closely will Phil and the Xbox team to make this possible."
Xbox gaming CEO Phil Spencer was also at the event, and had this to say about the partnership:
"We also see this as a seminal moment in our relationship with [Yoshida] and the Final Fantasy team as we look forward to partner more closely together in the future."

We deeply respect the legacy of Square Enix, and we look forward to building on the relationship that we've established in bringing Final Fantasy XIV to Xbox and partnering closely with you and the Square Enix team on future games"
On Twitter, Phil Spencer said this:
"Enjoyed being onstage with Yoshi-P and Kiryu-san to announce Final Fantasy XIV coming to Xbox. We're thrilled that the Xbox community will join the Warriors of Light and we look forward to partnering closely with Square Enix on future games."