Like most of the top video game publishers and platform-holders, Capcom also made most of its gaming revenues from digital.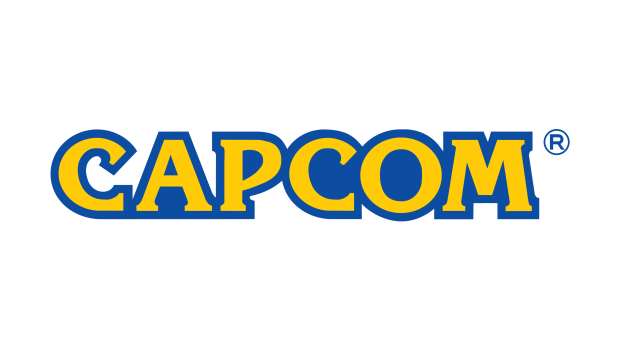 Digital has been slowly taking over the video games market for many years now. The Gen8 console cycle gave way to a paradigm shift towards live games and subscription services, and now both PlayStation and Xbox make most of their revenues from in-game purchases and digital sales.
Capcom is one of the publishers that has contributed strongly towards this trend, and digital is a big reason why the company is able to deliver strong consistent operating income growth across its games unit. According to Capcom's latest Q1 2023 financial report, the Japanese games-maker once again made most of its game unit sales and total video games revenues from digital delivery.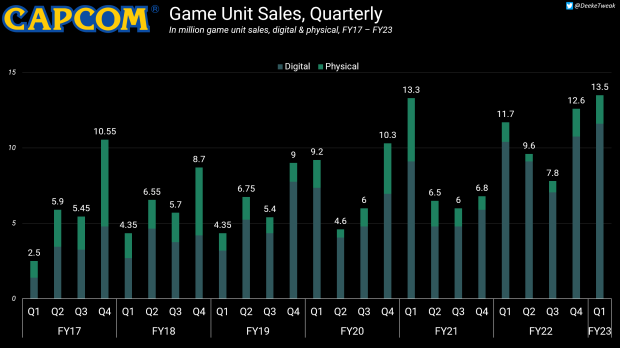 Read Also: Capcom delivers record Q1 with net sales, operating income, and profits reaching new highs
In the period from April 1 - June 30, Capcom sold a record-breaking 13.5 million games, more titles than the company has sold in any quarter for the last 7 years.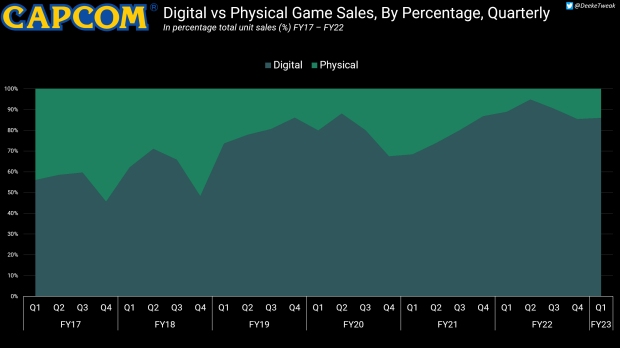 Out of these 13.5 million game sales, 86% of them, or 11.6 million copies, were sold digitally. That leaves physical game sales at 1.9 million and comprising just 14% of total unit sales.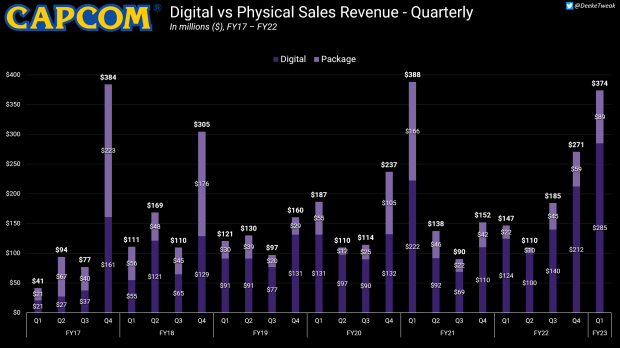 In terms of revenues, digital once again took the lead. On a yen to USD converted basis using quarter-end foreign exchange rates, Capcom generated $285 million from digital game sales and content, accounting for 77% of total Digital Contents game segment revenues.
Physical, on the other hand, made up 23% of total revenues with $89 million.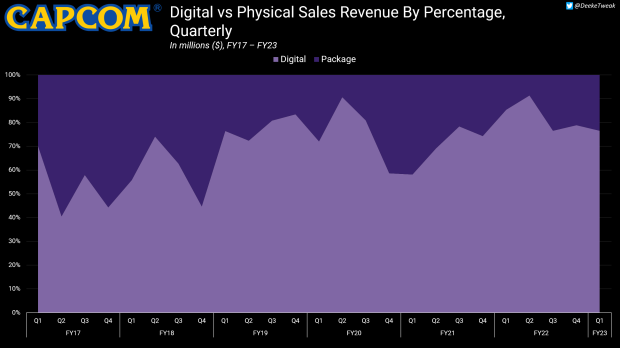 Capcom notes that its strongest games sold throughout FY23 include new titles like Street Fighter 6 (1.97 million units sold), and Resident Evil 4 (1.17 million units sold in FY23 so far, pushing total lifetime sales to 4.95 million), which technically released at the tail-end of FY22 but will nonetheless have a strong impact on FY23 sales due to Capcom's excellent catalog performance.