Threads, Meta's direct competitor to X, formerly known as Twitter, has rolled out a new update that features what everyone on the app has been asking for since the day it became available.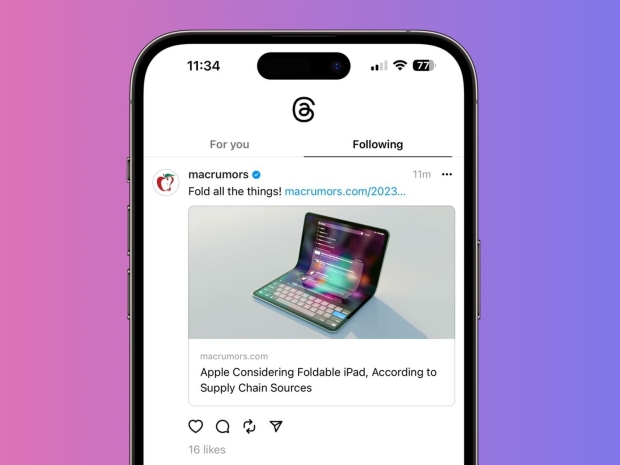 Instagram, Meta's subsidiary company, rolled out a new update that includes the highly anticipated Following tab, which acts exactly the same way as the Following tab on Twitter - a place for users only to see content that is published by accounts that they follow.
This feature has been highly requested by all Threads users since the app's release, as the main For You feed was riddled with content that was from accounts the individual wasn't following, mixed with content from accounts they were following. This mixed approach resulted in users having to sift through the For You feed to look for content published by their followed accounts. Those days are now over.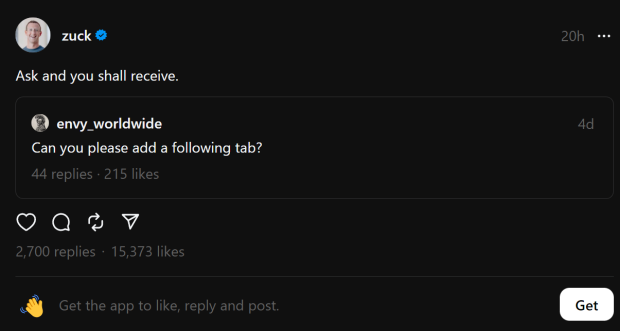 The new update has been rolled out to the latest versions of iOS and Android. So, if you are looking to use the new following tab, make sure your device is updated to the latest version of your operating system, and of course, the Threads app is also updated to its latest version.
In other news, a team of engineers have proposed a new way of travelling around the solar system. This new method speaks to a recommendation from Elon Musk that occurred years prior, who tweeted out that nuclear-powered rockets would revolutionize the way humans traverse the solar system.