The highly anticipated Remnant 2 from developer Gunfire Games is out this week, and it might be the first game without ray-tracing to require the use of NVIDIA DLSS, AMD FSR, or Intel XeSS to achieve an optimal and playable 60fps experience in 4K. It's a visually impressive title, but many PC gamers are wondering why performance is so bad.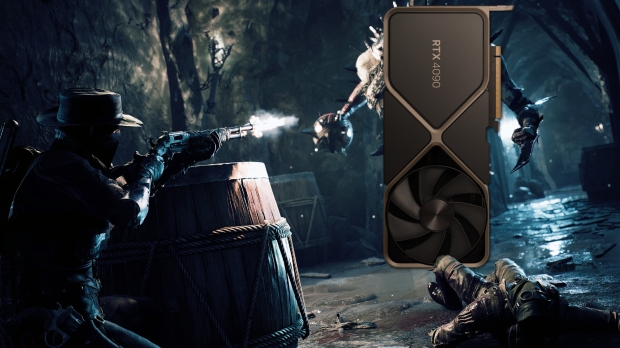 A high-profile PC game launch that has performance issues on day one? Not exactly headline news, but when it comes to Remnant 2, you absolutely need to have one of the upscalers mentioned above turned on - even on a GeForce RTX 4090. Gunfire Games confirmed as much over on Reddit, where it posted, "We designed the game with upscaling in mind (DLSS/FSR/XeSS)" and that for "the smoothest gameplay," you'll need to leave them on.
Over on DSOG, writer John Papadopoulos got to play the game early via the Ultimate Edition. He could not achieve native 4K 60fps performance using the game's Ultra settings with a GeForce RTX 4090 graphics card. "The NVIDIA GeForce RTX 4090 cannot run Remnant 2 with 60fps at native 4K and Ultra Settings," he writes. "The game does not even use any Ray Tracing effects, so we really don't know what the hell is going on here."
"While the game looks miles better than its predecessor, it does not justify its ridiculously high GPU requirements," John adds. The average frame rate of 40fps shot up to 70fps with the DLSS Super Resolution Quality mode, which increased to an average frame rate of 103 fps when enabling DLSS 3 Frame Generation.
Relying on DLSS for performance isn't bad; simply look at titles like Cyberpunk 2077 and Portal with RTX - where the technology is a must at 4K, even on a GeForce RTX 4090. But these examples feature extensive real-time ray-traced lighting, and DLSS presents visuals that aren't possible to run natively in 2023. A glimpse of the future, so to speak.
Per the gameplay deep dive trailer below, it's a visually impressive game, but not something you'd say was a step or two above games the GeForce RTX 4090 can handle in 4K without breaking a sweat.