ENERMAX has announced that its AQUAFUSION ADV CPU AIO cooler series is now available in white and is built for 13th Gen Intel Core CPUs and AMD Ryzen too. The white 360mm model joins the line-up, so you now have black and white models with 120mm, 240mm, and 360mm sized radiators. The white edition looks slick and stylish with AQUAFUSION ADV's angular and curved design for the fans and pump head.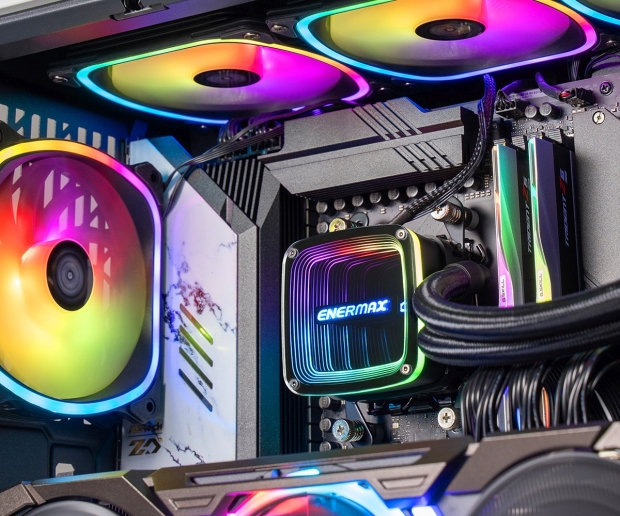 ENERMAX described the look of the pump head as a square-shaped "infinity mirror design" that pairs well with the square frame ENERMAXs SquA RGB ADV fans, giving off a futuristic look when the RGB lighting is doing its thing.
Supporting both AMD and Intel processors, the 360mm model is tailor-made for high-end CPUs and can cool up to 380W TDP to maximize performance. UPDATE: Since posting, ENERMAX has clarified the press release to state that the ENERMAX AQUAFUSION ADV CPU AIO cooler series is a 13th Gen Intel Core Processor Cooling Solution, with the original release stating that it was the "Officially Verified Cooling Partner for Intel 13th Gen Core CPUs."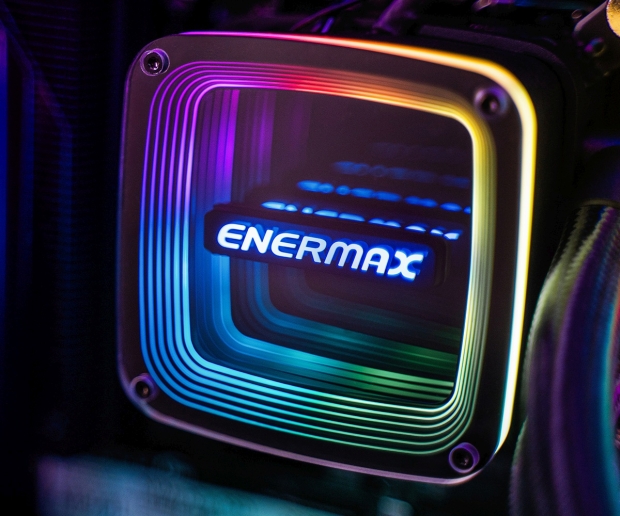 The AQUAFUSION ADV Series features ENERMAX's patented Dual-Chamber pump design, which is all about separating coolant from hot water to enhance the longevity and reliability of the cooler. According to ENERMAX, the Central Coolant Inlet (CCI) technology "injects the coolant at the hottest spot to prevent heat surges, enabling efficient heat dissipation and accelerated thermal circulation."
ENERMAX also notes that the AQUAFUSION ADV Series isn't just about impressive cooling, as there are also silent operation modes that adapt the fan speeds to specifically reduce the overall noise levels without impacting performance.
The ENERMAX AQUAFUSION ADV series is available in black and white in 120mm, 240mm, and 360mm sizes and is compatible with the latest AMD AM5 and Intel LGA 1700 sockets. Check out the product pages below for more details.