Cloud Imperium Games, the company that makes the mega-popular Star Citizen space sim game, has merged with its long-time game development partner Turbulent.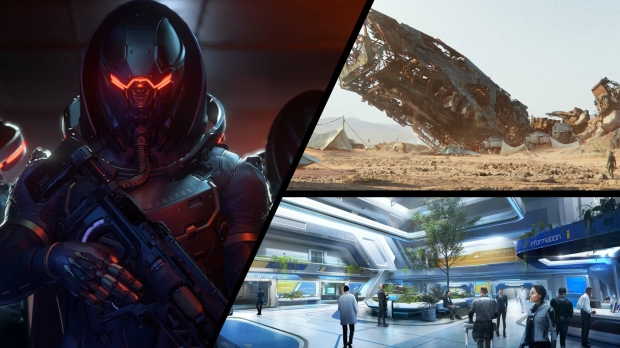 As Star Citizen continues expanding, so too must the teams behind the decade-long live game. CIG has announced that it is joining forces--and companies--with its 11-year partner Turbulent to continue its ambition to disrupt the video games landscape. And, of course, deliver the anticipated Squadron 42 campaign to Star Citizen players.
So who exactly is Turbulent? The studio has worked on various dimensions of Star Citizen, including the game's original website, its StarMap, social systems, and also helped worldbuilding and concept creations.
Turbulent gives an concise update on its history in a merger announcement post.
In its 21 years of existence, Turbulent has evolved with the changing digital industry by adopting no less than four different business models. Originally a communications agency, Turbulent has become a custom software development firm, a multimedia and web series producer, and a web platform and video game supplier. Over the course of its history, Turbulent has produced more than 250 interactive projects, developed for the benefit of its many clients in the video game, education, and entertainment sectors. These projects have won hundreds of awards in a variety of national and international competitions.
Following the merger with Turbulent, Cloud Imperium Games will grow to include 1,100 workers, making it one of the largest independent video games publishers on the planet.
CIG says that all 189 Turbulent workers will not be moved around and current management will remain in place.
Cloud Imperium Games said this about the merger in their announcement post:
"As we approach some of our biggest milestones to date, we've never felt better equipped to realize the unprecedented ambition of Star Citizen and Squadron 42, especially now that we have added the firepower, talent, and decade of camaraderie from Turbulent to the fold, alongside the best community of gamers in the world.

"CIG is on a unique journey and the team at Turbulent have been with us every step of the way, sharing our relentless passion for making the best damn game universe ever. We could not be happier to welcome them to our family of studios!"