Rockstar's original Red Dead Redemption never made its way to PC, at least officially, with the game relegated to the PlayStation 3 and Xbox 360 era with modern consoles like the Xbox Series X able to present the game in 4K - albeit with the frame-rate capped to 30fps.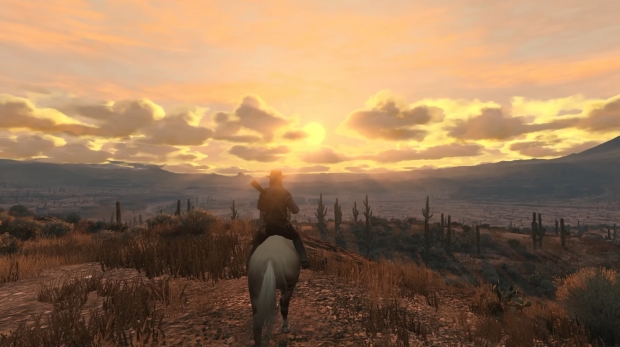 This has always been one of the main reasons why people are keen to see high-profile console-exclusive titles make their way to PC, as you (at least on paper) get a superior version of the game in question able to push higher resolutions, higher frame rates, and more advanced visual effects. Red Dead Redemption has been high on the list of 'games people want to see ported over to PC' for several years, it is a game from the creators of Grand Theft Auto, but the only way to experience it this way is via emulation.
This brings us to the latest deep dive from the all-things gaming team over at Digital Foundry, showcasing the original Red Dead Redemption running on a GeForce RTX 4090 powered rig running the game via Xbox 360 emulator Xenia and PS3 emulator RPCS 3.
First up, the Xbox 360 version of the game features a cleaner overall look with better texture detail and draw distances. And as the PS3 emulation suffers from poor performance (up to 70 fps versus up to 250 fps), the video mostly focuses on how the game looks and performs via the Xbox 360 emulator Xenia.
And yeah, it's awesome to see the game running at a solid 60 fps, with the video noting that the previous sluggish controls feel a lot better when bumping up the frame rate. Visually, the game has dated somewhat, but it still looks impressive thanks to the excellent art direction and character designs.
But it's not all smooth sailing, even with a GeForce RTX 4090 and frame rates hitting well over 200 fps. In the video, we see the frame rate dip below 60 fps during some cutscenes and other sections of the game, which brings to light that it's running via emulation and not natively on PC hardware.
The video also shows performance on the new GeForce RTX 4070, GeForce RTX 3080, and Radeon RX 6800 XT - with mostly decent performance. Recent rumors state that Rockstar plans to release a remastered version of Red Dead Redemption, so this is a nice reminder that the studio's Western epic still holds up.