The transition to paperless workflows, the need for electronic documents, and the necessity for software that can handle document security and compliance are all driving development in the PDF editor market. The use of PDF editors is increasing as it offers many benefits, such as embedded multimedia content, security features, and cross-platform compatibility.
But some users may just need some features of pdf editing, annotating, signing, convert, rather than all features of Acrobat. So, why would they invest in the expensive Acrobat? This is when UPDF just got them covered. It offers the same range of features and functionality at an unbeatable price - 12% of Acrobat's yearly price to get all features. Moreover, now you can get UPDF at 54% off. Dive in to learn more about this amazing product!
Exploring Why UPDF Is a Superior PDF Editor and the Best Adobe Acrobat Alternative
UPDF was developed with the aim to revolutionize PDF editing and offer affordable PDF editing solutions. Sticking to its purpose of creation, this amazing software has come up to expectations, easing PDF handling to be convenient and manageable for everyone out there.
Unlike Adobe Acrobat, with just one license of UPDF, you can access your account on multiple devices, be it Android, Windows, iOS, or Mac. Hop on below to explore the exceptional features of this PDF editor with how-to guides!
1. Read and Annotate PDF Swiftly
With UPDF, you can save loads of time when reading and annotating swiftly on the go. It offers multiple reading modes and annotation tools, including stickers and more. IT company workers can use UPDF to manage large numbers of desktop installations of PDF tools deployed via servers. For Legal, they can use UPDF to create and review legally binding contracts, policies, governance, and compliance documents.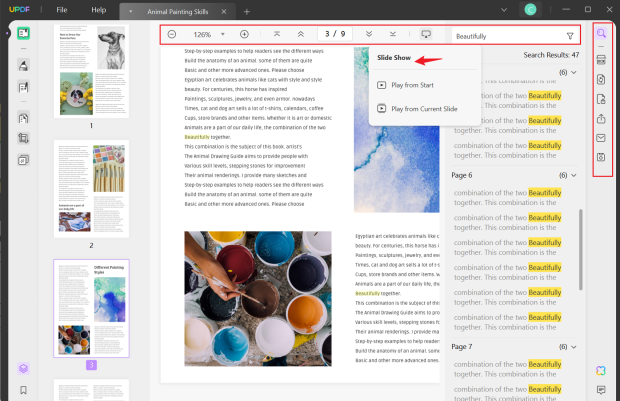 2. Edit Text Smoothly
With this pro-Adobe Acrobat alternative, you can edit already added text or add new to your PDF. It also allows editing images and adding hyperlinks. Users linked with the Human Resources department can effortlessly create and edit vacation requisitions, benefits administration, and employee contracts with UPDF. Moreover, those linked with marketing can use this software for creating and editing collateral material, including press kits, catalogs, and presentations.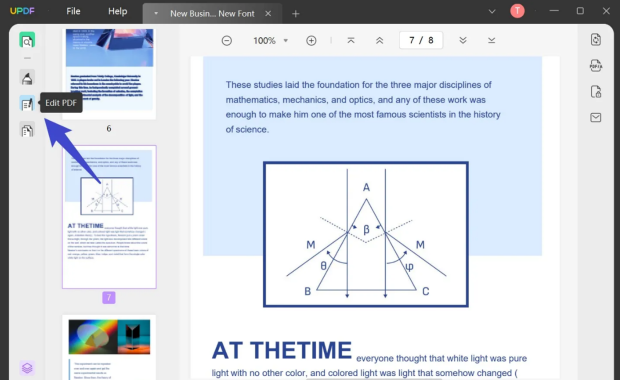 Do you know: UPDF is lightweight, with just 140MB of Android app size. This ensures to not affect your device's performance like heavy apps.
3. Convert PDF to Any Form: OCR
No matter whether you want to convert your PDF to Word, Excel, PowerPoint, or any other of the 14 supported formats, UPDF will do it swiftly for you. It's equipped with innovative OCR technology that supports 38 languages for accurately identifying text on the scanned document and converting it into editable text.
PDF has long been a universal file format for sharing information among businesses. However, some users find editing PDFs a bit harder, so they can convert it into their desired file format for convenient editing.

4. Fill Up Forms Conveniently
Do you want to fill up a form? No need to print it out first; with UPDF, you can fill it up conveniently on your devices too. UPDF can auto-recognize the fillable areas when a form is uploaded. You can just click on the desired fillable region and begin typing. This feature can prove handy for those working in the sales department, as they often tend to create order forms and proposal sheets.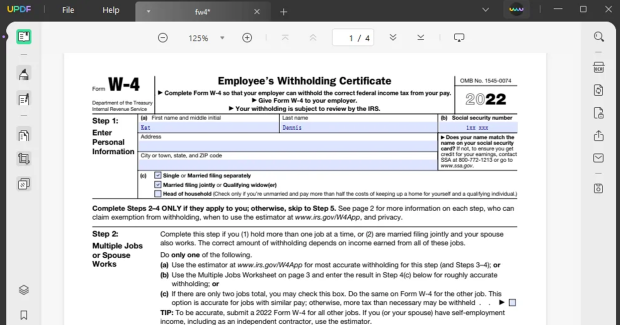 5. Sign Your PDF Anytime, Anywhere
Singing electronically has always remained a headache, but UPDF is there to ease the process. Administrations can use this feature to sign online contracts, proposals, or legal files. Note that once a PDF is signed, it can't be edited by anyone else except the signer. However, other users have access to sign the PDF only. So, rest assured about the confidentiality of your PDF file.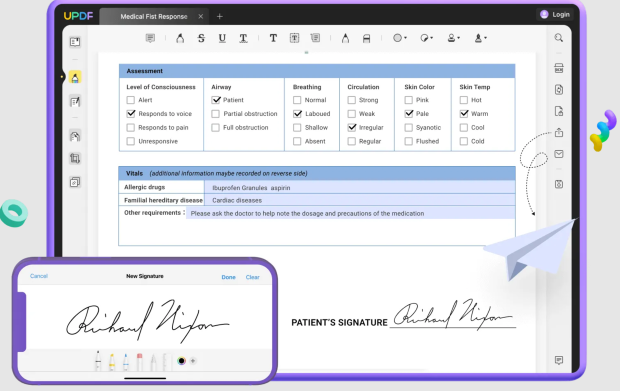 6. UPDF AI
AI has revolutionized how we perform different tasks, and accepting the trend, UPDF also offers integration with AI. With UPDF AI, you can translate your PDF into other languages, summarize content, or explain certain points. You can also message UPDF inquiring about any sort of PDF-related questions.
UPDF AI can unlock ultimate ease for teachers and lawyers, as they can summarize long reference articles to extract the core idea, generate explanations of certain points to develop a better understanding, or use the translate feature to better address their clients or students of different languages.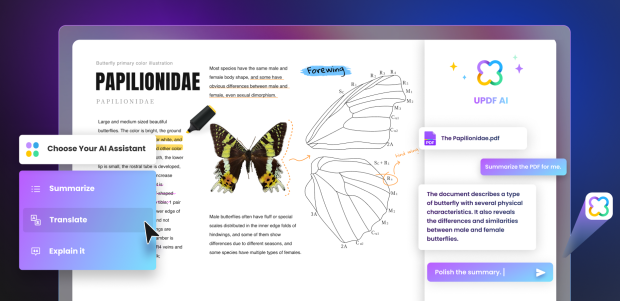 7. Adaptive for All platforms: Windows, Mac, iOS, Android, Cloud
The best part about UPDF is its ultra-compatibility. You can access your account on multiple compatible devices, including Windows, Mac, Android, and iPhone. Moreover, once saving the file on Cloud, you can access it from any device for editing, annotating, or performing any other task. Isn't this amazing?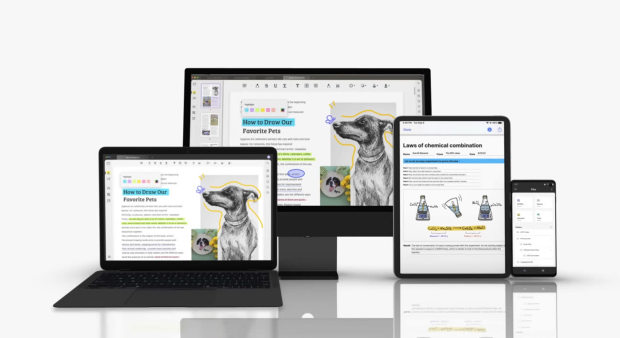 Admins can take advantage of this feature for creating records of documents on office administration and saving them on UPDF Cloud. Once saved, these records can be accessed from any of the admin devices where they have logged in with the same UPDF license.
The system requirements for each device are given below:

8. UPDF Can Do More!
Besides all these, UPDF also enables the protection of PDFs. You can either add an open or protected password. It allows for organizing PDFs; you can conveniently move, replace, or add new pages to your PDF file. Other features include sharing, compressing, and printing PDFs.
UPDF enables sharing PDFs via links, Email, and more. This can be a revolutionary feature for engineers who need to circulate their designs for review to their customers and colleagues.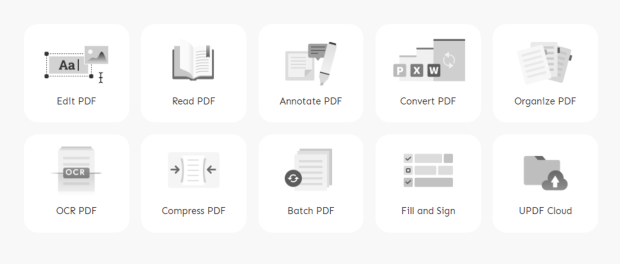 Adobe Acrobat vs. UPDF: In-Depth Comparison of UPDF with Adobe Acrobat
Adobe Acrobat has always been a top-tier PDF editing tool, but its complicated interface and priciness put backlash on its popularity. This is why we call UPDF a comprehensive alternative to it, that not only offers similar yet even more features to edit PDFs without Acrobat but also ensures availability at affordable pricing.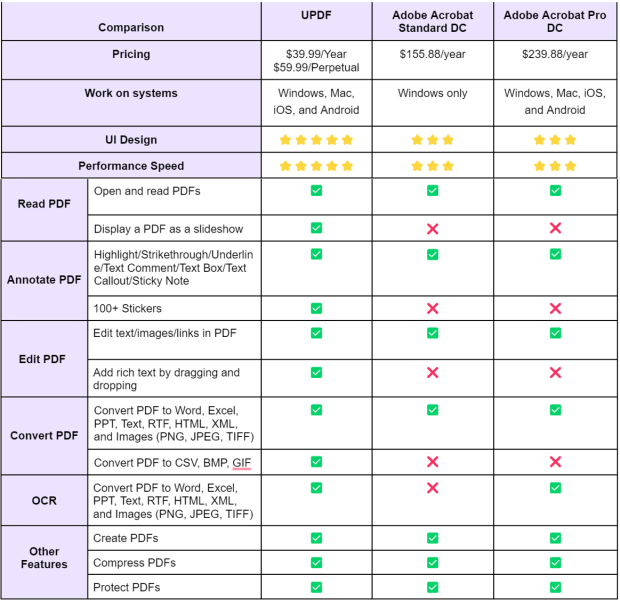 Ultimate Affordability (Save up to 54%)
What makes UPDF stands out from the crowd is its capability to offer multiple features at affordable pricing. With just one license of this Superace Software, you can access your account on any of the four supported devices. It comes with a 30-day satisfaction guarantee too. What else can one wish for?
By now, you must be tempted to download UPDF if you don't already have it. With the Annual Plan, you can acquire UPDF + 10 GB of free cloud storage for $29.99 (Reg. $49.99). The Perpetual Plan will be charged once and offer a perpetual license with 10 GB of free cloud storage for $45.99 (Reg. $99.99). So, what are you waiting for? Get your UPDF license now to make the most of the 54% off sale.