A Diablo IV Barbarian player has recorded a 35 undecillion damage Critical Hit, a number with 36 zeroes, taking the idea of insane damage to a whole new level. The exact damage recorded was 35,248,198,783,801,730,000,000,000,000,000,000,000, and overpowered doesn't even begin to cut it, as most high-end damage numbers in the game sit at around a few hundred-thousand points of damage compared to this silliness.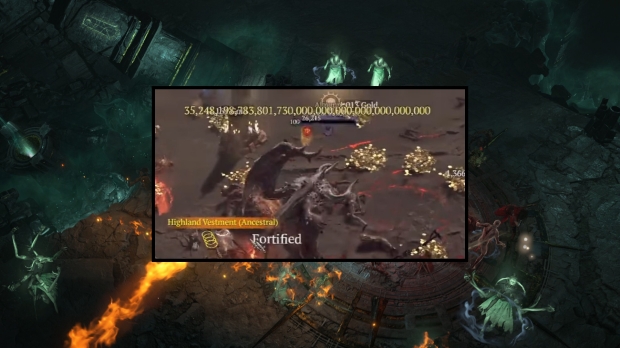 If you're rocking a Barbarian in Diablo IV, you're undoubtedly sitting there waiting for a full list of the gear and skills used so you can give it a shot before this specific Barbarian build gets nerfed by Blizzard. It all comes down to the interaction between key Legendary Aspects - the Aspect of Berserk Ripping, Skullbreaker's Aspect, and the Aspect of Anemia.
And it's all about Bleed damage, with Rob2628 recording the insane damage number, the first player in the world to hit Level 100. He outlines the build and what it's doing in the following video.
It's worth noting that this is considered a 'broken build' by Rob and other players; it's not meant to be viewed as a viable playstyle, but instead, something to fix before the launch of Diablo IV's first season next week. Odds are the team at Blizzard has seen this video and is working on a fix as we speak. On the plus side, I was today years old when I first heard about undecillion as a number with 36 zeroes at the end.