NVIDIA's newly launched RTX 4060 GPU is already getting substantial price cuts in Europe, and the latest to be spotted brings the graphics card a full 10% under its MSRP - plus there are similar cuts to the 4060 Ti and AMD RX 7600, too.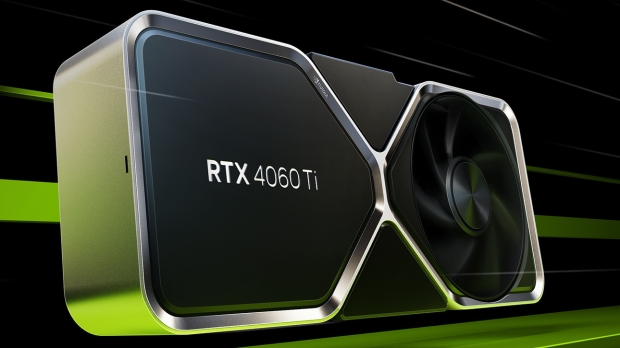 This price-cutting action is happening at Spanish online retailer CoolMod, which has the Inno3D RTX 4060 Twin X2 reduced from €340 down to €300 (technically, the MSRP is €335).
As VideoCardz, which spotted this, points out, there are similar reductions on the RTX 4060 Ti, which is 11% below MSRP (at €400 for a Palit model) and an even bigger 13% drop with the RX 7600 (down to €260).
All of this points to a lack of interest in the RTX 4060 (not to mention those other GPUs), an observation that has just been made elsewhere in Europe. You might have seen that we reported just yesterday that in Germany and France, the RTX 4060 has also fallen below its MSRP (by 6%).
While this hasn't happened in the US yet - the RTX 4060 graphics card is maintaining its recommended pricing in the States - it certainly suggests that we might see price cuts soon enough.
When that expectation filters through to consumers, it becomes something of a self-fulfilling prophecy, of course. Buyers will wait for the price drops to come before they commit to purchasing the GPU, which makes the cuts more likely to happen.
Currently, when it comes to NVIDIA's GPUs - and to some extent, AMD's graphics cards too - we've heard on the grapevine that the last-gen models are increasingly popular, with Lovelace products not getting a lot of love from buyers. The RTX 3060 and 3050 are doing pretty well in terms of sales of late, but Lovelace cards, particularly the RTX 4080 and 4090, are having a really tough time of it.
This isn't a huge surprise, and from what we can see, NVIDIA has a fair bit of work to do in order to turn around the gaming public's perception of its graphics cards and their largely unrelentingly premium levels of pricing. A dark cloud that seems to have stuck with the RTX 4060, even though it is far more relatively affordably priced than previous Lovelace models.
Elsewhere in the PC components arena, we've been seeing substantial price cuts to SSDs, and system RAM has been dropping a good deal of late - although it seems the decline of the latter may be coming to an end. Indeed, memory stick pricing may start to rebound next year, if one analyst firm is right.