With the GeForce RTX 4060 launch next week, stay tuned for our full review; it was only a matter of time before benchmark results and other info started to pop up online. And with that, some results have shown up over at Geekbench with RTX 4060 numbers for OpenCL and Vulkan API tests (via Benchleaks).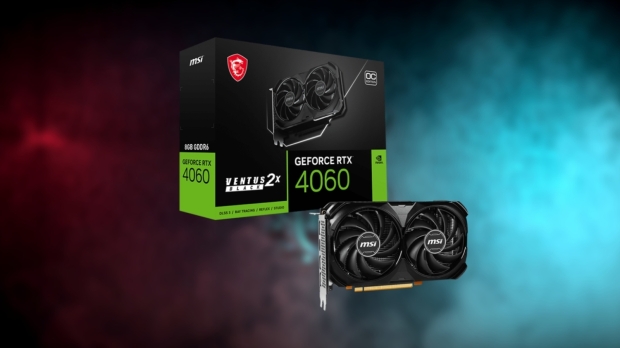 Based on averages for the GeForce RTX 3060 in similar tests, it looks like the GeForce RTX 4060 is up to 20% faster than its Ampere-based predecessor. As these results only cover one specific system and configuration and are synthetic, it's probably best not to assume that this is what you should expect regarding actual in-game performance. Geekbench results are somewhat known for not correlating to in-game performance.
However, the up to 20% figure aligns with what NVIDIA shared when it announced the GeForce RTX 4060. So there's that.
Interestingly the Geekbench results point to the GeForce RTX 4060 providing a similar uplift to the GeForce RTX 3060 performance boost over the Turing-based GeForce RTX 2060. Compared to the recently launched GeForce RTX 4060 Ti, the results point to the baseline RTX 4060 performing roughly 20% slower.
The GeForce RTX 4060 launches on June 29 and features hardware with 3072 CUDA Cores, 8GB of GDDR6 memory on a 128-bit bus, 24 MB of L2 Cache, and a power rating of only 115W. According to NVIDIA, the bump in L2 Cache over the RTX 3060 increases the effective bandwidth to 453 GB/s, improving performance. And with the price point starting from USD 299, it's launching with a lower price than the RTX 3060's USD 329 MSRP.