Microsoft is raising the price of Xbox Game Pass on console, but PC isn't getting a price hike. Here's a big reason why.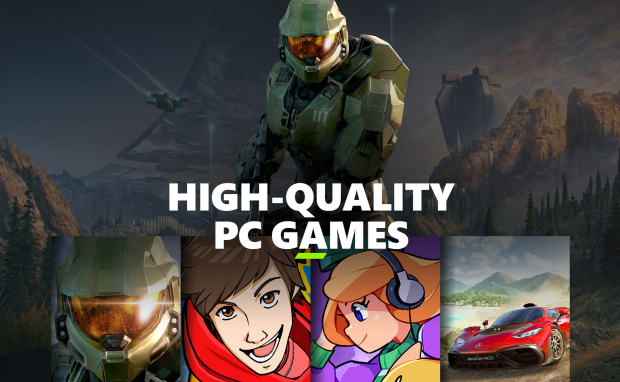 Xbox Game Pass will soon rise by $1 for the base tier and $2 for Ultimate. The increase is only on consoles PC will remain the same. There's a key reason for this: Microsoft still hasn't secured enough PC gamers to meet a specific threshold.
Shortly after Microsoft legal counsel said that there were no plans to increase Game Pass subscription prices if the Activision merger were to close, Microsoft is apparently taking a pre-emptive strike to raise prices before the merger is either terminated or consummated. The Microsoft-Activision merger has a termination date of July 18, and the first price hike is set to start on July 6.
The PC fork of the subscription, which has 437 games available, isn't part of this plan. The short answer is that Game Pass on consoles is reaching certain saturation thresholds and Microsoft feels more comfortable shifting the Game Pass strategy into its next step, which is price increases. Game Pass on PC, however, is nowhere near saturated, so it's not time to move into a price hike.
I believe that Xbox gaming CEO Phil Spencer explains the rationale behind this best in his recent talk with Giant Bomb, where he reiterated that Xbox is about to make $1 billion in revenue on PC throughout 2023 driven by subscriptions and software, and how the Xbox brand still has a lot to work to do on PC...especially in the lens of subscriptions like Game Pass.
Below we have a transcription of what Spencer said, along with some quotes from Matt Booty that really drive home the reasoning behind PC being exempt from the price hike.
"In terms of growing Game Pass specifically, most of the growth on Game Pass right now is on PC. And it's just because there are hundreds of millions of PC players and Game Pass...we started there later, and we have work to do to become more native on PC and support the platform platform completely.

"Most of our growth right now comes from PC. The easiest place for us to grow is actually on PC, because you don't have sell someone a piece of hardware. If you look on Xbox, and you say a lot of the players who already own an Xbox are already in Game Pass, which is awesome. We love that. And on PC, you've got kind of a fresh blue ocean there where you can surf away and find new customers--for those that want it, who want to try it."
Xbox Game Studios head Matt Booty jumps in to say that Microsoft still very much supports its lineage of PC games, and the content is important to help build platform adoption:
"That's why we continue to invest in things like Flight Sim, that's why Age of Empires is so important to us. Every one of our games ships day one on PC, right, which is something we do that not everybody does," Booty said.
Phil Spencer continues:
"Yeah, day one on PC...we don't look at the PC audience as a window. It's a market, a market that we believe deserves our games day one. That's where we're going to ship our games. It's not about, like, later on I'm going to sell you those games so that something else happens. We see the PC market, we do a better job with the Xbox app and the work that we have, but our games library, and even our investments in things like Bethesda is because of their PC heritage and what they can mean."

"All I can look at is our users and the business, and the business has never been bigger. Earlier I talked about how we'll do over $1 billion in PC revenue this year and Game Pass is over 100% bigger now than it was last year on PC, and our playerbase is almost 50% bigger than it was.

"Can we do better? Yes, absolutely. And we need to."