Ubisoft's new Star Wars Outlaws game takes players to the seedy underbelly of the galaxy, and we should be interacting with some of the most notorious criminals in the franchise...possibly even Jabba The Hutt.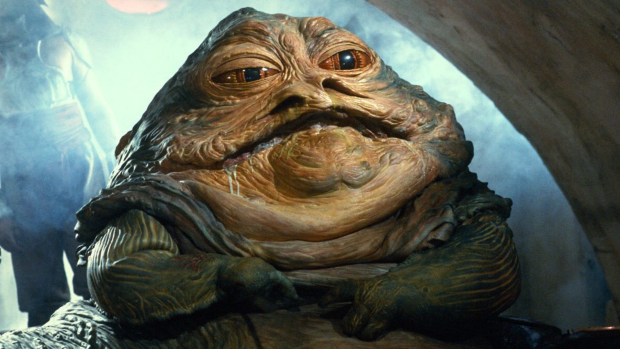 Star Wars Outlaws was one of the biggest surprises of last week's big E3-timed events. Ubisoft kept the game under wraps pretty tightly, so most of the reveal was a total surprise. No one expected Outlaws, which looks to be a kind of Han Solo simulator with a brand new face, Kay Vess, taking the helm and forging her path into the realm of scum and villainy. Kay doesn't bring the suave, nerf-herding demeanor like Solo, but she does have a vigilante skill set that makes her one half femme fatale, one half cat burglar. It's an interesting combination, and players will be able to shape her story based on the choices they pick through dynamic dialog sequences and how they tackle missions.
There's a distinct push and pull between the syndicates and the corruption of the Galactic Empire, and players will need to pick who they choose to side with along the way--going full Imperial could close the door on syndicate missions, but the opposite could be true for the Empire, and could cut Kay off of the credits that she needs to clear her name.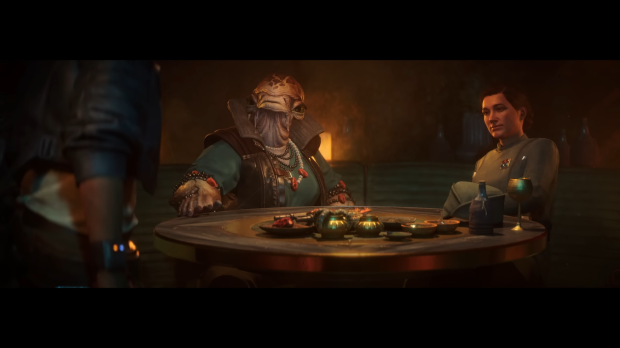 In a recent video, Star Wars Outlaws' creative heads talk about Kay's adventures and what we can expect along her journey...including some very familiar crime bosses.
"Kay's reputation with the syndicates will play a big role in how she approaches her journey, whether it's the Pikes, the Hutts, or others. We had a saying that in the underworld, you live and die by your reputation. If a job she takes hurts a syndicate, those opportunities aren't available. So her choices play into how she experiences her journey," Star Wars Outlaws narrative director Navid Khavari said in a recent video breakdown.
"Pikes are one of the syndicates we'll be tangling with in Star Wars Outlaws," creative director Julian Gerighty said earlier in the video.
Outlaws' game director Mathias Karlson says that these factions, syndicates, and characters will be the gateway to progression, whether it may be learning critical tips to make your jobs easier to getting a hold of new items and upgrades along the way. Karlson also says that your reputation will open the doors to unique opportunities, indicating we could have a kind of Detroit Become Human-style system of branching paths.
"Various jobs and favors for the different characters and factions that you encounter play a very important role in everything from learning new things, actually unlocking equipment and abilities, to managing your precious reputation in the underworld. This is the key to some of the most lucrative opportunities in the underworld," Karlson said.