Iran's Rear Admiral Habibollah Sayyari, Coordinating Deputy of the Islamic Republic's Army (and former Commander of the Navy), alongside Imam Khomeini University of Marine Sciences and Technologies (RA), has unveiled what it is calling the "first product of the quantum processing algorithm."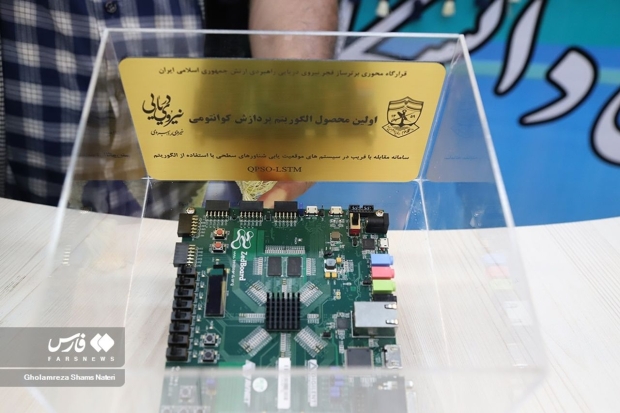 Essentially, a newly-designed quantum computing board that is apparently already being used by the Iranian Military to "counter navigation deception in detecting surface vessels using the quantum algorithms." And with the hardware showcased as part of a photo-op, it didn't take long for someone to notice that the hardware being shown is an off-the-shelf ARM-based FPGA SoC development board (ZedBoard) built by the US-based Digilent.
In fact, you can see the ZedBoard branding in close-up shots of the "quantum" computing product, so it looks like there was no real effort to make what was being shown look different from the off-the-shelf product. Perhaps it was chosen because the radial circuitry pattern looks futuristic.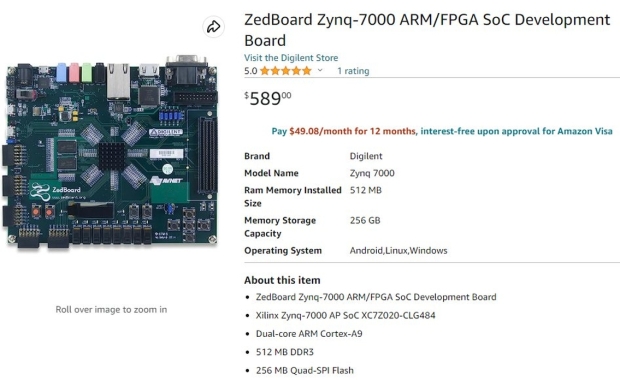 US Department of State advisor on Iran Gabriel Noronha posted to social media that the "quantum processor" is a widely available development board. "You too can get this 'quantum processor' for the low price of $589 on Amazon", he wrote.
And with 256GB of storage, 512MB of DDR3 RAM, and a dual-core ARM Cortex-A9 processor, it's hardly the spec you'd consider ready for quantum computing. The official product overview states its intended usage is "applications [that] include video processing, motor control, software acceleration, Linux/Android/RTOS development, embedded ARM processing, general Zynq-7000 AP SoC prototyping."
And not, you know, detecting vessels using quantum algorithms.