Samsung has launched a brand new juicy ultrawide monitor that is going to require a beefy PC to fully utilize its specifications.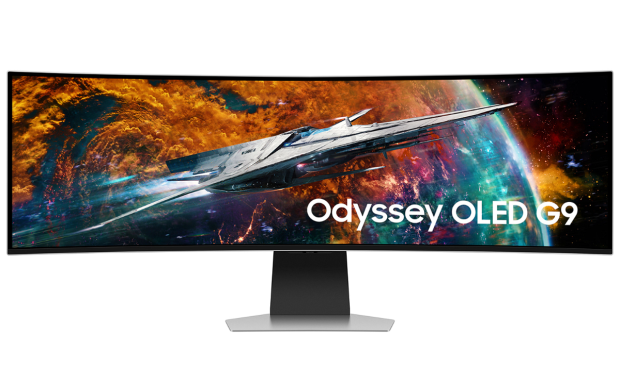 Samsung has taken to its website to open up pre-orders for the world's first 49-inch OLED gaming monitor, officially called the Odyssey OLED G9, or G95SC. What's so special about this monitor? Samsung has jam-packed this super-ultrawide with a plethora of specs. The OLED G9 comes with a Dual Quad High Definition resolution of 5,120 x 1,440 at a 32:9 aspect ratio. Samsung states on its website that the OLED G9 is the "first OLED monitor to offer Dual Quad High Definition (5,120 x 1,440) resolution at a 32:9 aspect ratio".
Samsung has upgraded the OLED G9's panel with the company's Neo Quantum Processor Pro, which uses a deep learning algorithm to automatically adjust the brightness and contrast levels of images, according to Samsung's press release. The company states that this deep learning algorithm operates "pixel by pixel", and is what "sets the Odyssey OLED G9 apart from other OLED gaming monitors". Additionally, the OLED G9 has a 0.03ms GTG response time at a stunning refresh rate of 240Hz.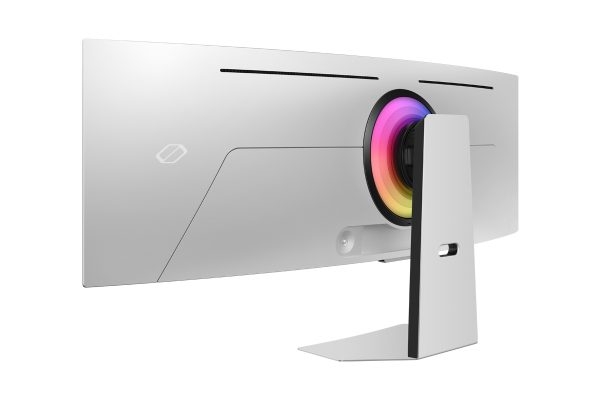 "The Odyssey OLED G9 delivers a premium, super-ultrawide gaming experience that puts it in a class of its own - raising the bar for OLED monitors. With the launch of our Odyssey OLED gaming monitors, we're offering gamers new levels of immersion with unrivaled picture quality and innovative gaming features only Samsung can deliver," said James Fishler, Senior Vice President, Home Entertainment & Display Division, Samsung Electronics America.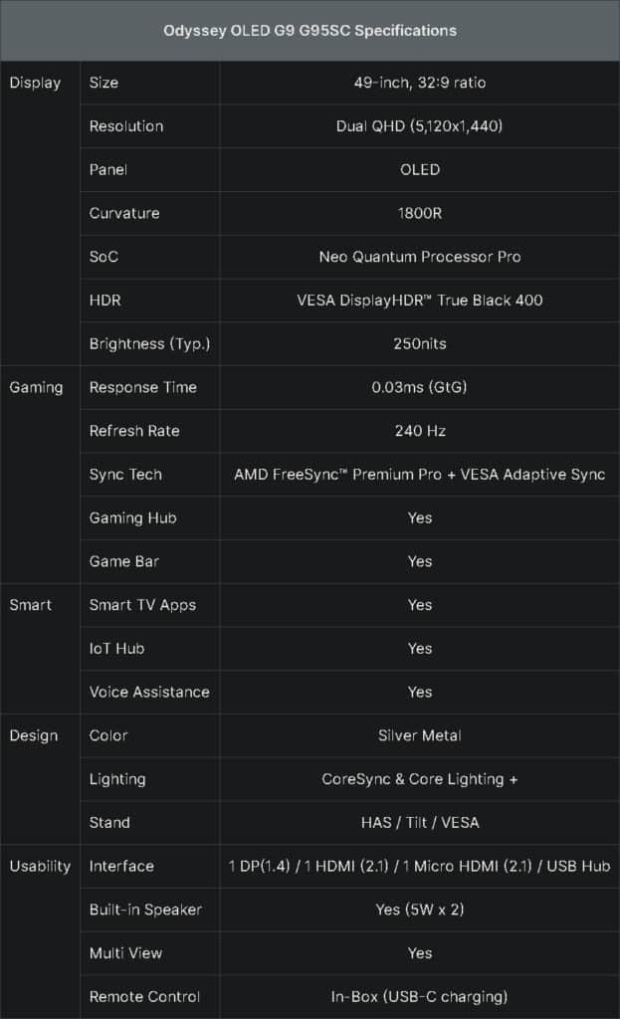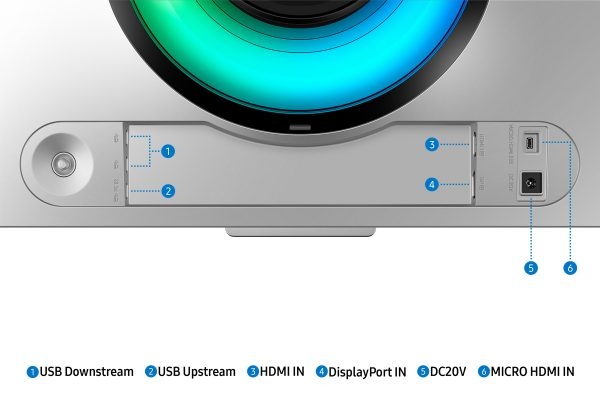 The OLED G9 is available for pre-order today and is expected to be available for purchase on Samsung.com and at select retailers nationwide for $2,199.