Some more troubling news from the GPU world, with many GIGABYTE GeForce RTX owners - covering the GeForce RTX 30 Series (Ampere) and potentially GeForce RTX 40 Series (Ada Lovelace) too - reporting catastrophic cracking on the PCB.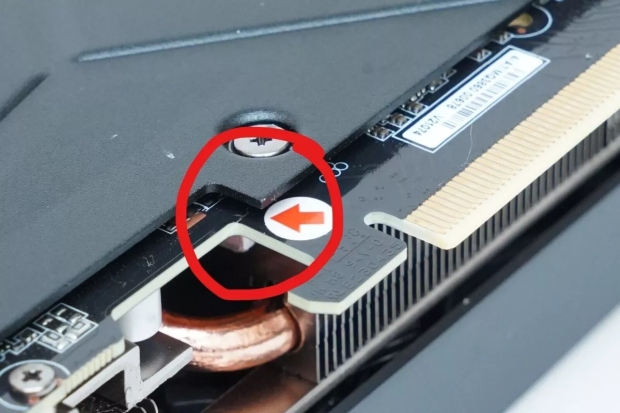 With the cracking close to the power connectors, the graphics cards are non-functioning and in need of critical repair or replacement. This is troubling because GIGABYTE is an established and trusted brand in the PC gaming space, which has seen its graphics cards, motherboards, and other hardware components receive critical acclaim and commercial success.
In Australia, my homeland, it's one of the go-to brands for GPUs and motherboards for new builds - so a widespread PCB cracking issue is not the sort of news you want to hear about.
With several cases popping up online, the severity of the cracking varies, with some third-party investigations noting that the issue could mostly be found in pre-built machines. With the size, length, and weight of modern GPUs, which took hold during the GeForce RTX 30 Series generation, it seems that there's a significant strain on this particular area of the PCB - that might be further exacerbated by how GIGABYTE cuts this portion of the PCB, causing additional stress.
This issue has been known by PCB experts and designers for years, and one of the reasons why things like GPU sag for larger graphics cards is something you absolutely need to deal with as soon as possible. It doesn't help that PCBs themselves are thin and relatively fragile in the grand scheme of PC hardware. And with that, some are hoping that GPU makers go beyond holders and brackets and look to implement ways to secure the backside of graphics cards to the PC case it's housed in.
Where it gets messy and upsetting is how GIGABYTE looks to be dealing with the issue - via
Louis Rossmann. With a cracked GPU RMA'd and sent back to GIGABYTE, the GPU was returned with a sticker pointing to the crack, no repair, and no word on how to fix or resolve the problem. The user was also charged for the return freight - ouch.
The good news is that cracked GPUs are repairable - and you can read up on the process here - though it's sort of thing best left to professionals.