The 10-year licensing agreement between Microsoft and NVIDIA may extend to Xbox Game Pass and allow users to stream PC Game Pass Ultimate titles on GeForce Now-enabled devices, including PCs and NVIDIA's Shield TV set top boxes.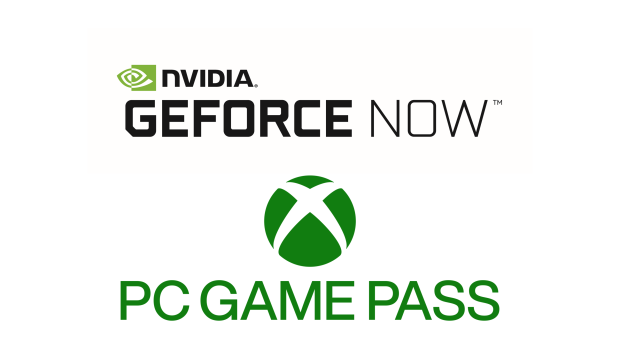 Microsoft has announced that consumers will soon be able to play games available on PC Game Pass Ultimate through NVIDIA's GeForce Now game streaming service. This effectively extends the Game Pass subscription to one of the most powerful PC-oriented game streaming services on the planet, with NVIDIA's GeForce Now servers able to tap RTX 4080 GPUs to deliver high-end 4K gaming performance remotely to subscribers.
In an Xbox Wire blog post the company says that only select games from the PC Game Pass service will be streamable on NVIDIA's GeForce Now service:
"Today we shared that Game Pass members will soon be able to stream select PC games from the library through NVIDIA GeForce NOW. This will enable the PC Game Pass catalog to be played on any device that GeForce NOW streams to, like low spec PCs, Macs, Chromebooks, mobile devices, TVs, and more, and we'll be rolling this out in the months ahead."
This move will open up Game Pass Ultimate PC titles to even more consumers and create a hybrid partnership model that extends beyond NVIDIA GeForce Now's current Bring-Your-Own-Game (BYOG) business model, which requires consumers to have purchased a license for any game they wish to stream. In other words, gamers currently need to buy a game in order to stream it on GeForce Now.
With this deal in place, Game Pass Ultimate subscribers will not have to buy the games individually because they will already have the digital licenses and entitlements required to stream the games via their active Game Pass subscription.
Consumers will also still have to pay the monthly fee for NVIDIA GeForce Now game streaming on top of their Game Pass Ultimate subscriptions.
One other thing to remember is that these titles will also be streamable on devices where GeForce Now is made available, including PCs, mobile phones, laptops, and NVIDIA's own Shield TV set-top boxes.
Read Also: Xbox expects to make over $1 billion from PC in 2023