Everyone seems to love Fallout: New Vegas, including Tim Cain, the father of the atomic sim franchise.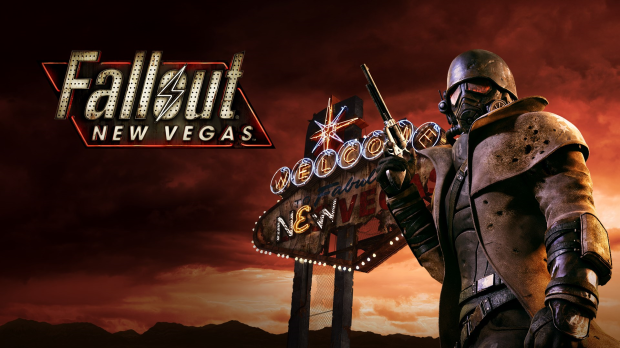 If you ask anyone what Fallout game you should start with as a new player, they'll probably say New Vegas. While I personally like Fallout 4's mechanics the best, there's no arguing that New Vegas has the most compelling storyline, setting, and characters that capture the overall distinct Fallout style. Tim Cain, who created, designed, and help ship the first Fallout PC game back in the 1990s at Interplay, has similar feelings.
In a recent FAQ video on his YouTube channel, Cain delivered high praise for Obsidian's post-apocalyptic Western that echoes the sentiments from millions of players worldwide.
"I really really love...I love and admire what that team did. Not only did it feel really OG Fallout, but they did that in the same amount of time I did Temple. New Vegas rocks. If you haven't played it...play it," Cain said in the video.
He also clarifies that he didn't actually work on New Vegas. That didn't stop him from playing it many, many times.
"I didn't work on New Vegas. I did however play it, I played it multiple times, I played all the DLCs. I finished it with joining Yes Men, with joining House, I did one playthrough where I was a cannibal and I ate all the leaders of all the factions and I got the perk from doing so. I imagine that Mr. House was like old beef jerky..."
So what's next for the Fallout franchise? Bethesda's Todd Howard says that a new Fallout game is up next after The Elder Scrolls VI, but we could be waiting until 2030 at this rate.
There's been rumblings that Obsidian could be working on a sequel to Fallout New Vegas, or maybe some sort of remake or remastering of the original game, but remember that Obsidian is already knee-deep in Avowed, their Skyrim-esque medieval fantasy game, as well as The Outer Worlds 2, which in of itself is very Fallout-esque.
That being said, Obsidian Entertainment would jump at the chance to work on a new Fallout game.
"I would love to make another Fallout before I retire. I don't know when that is, I don't have a date of my retirement," Obsidian boss Feargus Urquhart said in a January 2023 interview with Game Pressure.
New Vegas game director Josh Sawyer also said he's willing to work on another Fallout game.
"I love Fallout, I love the setting, I could see myself working in it again, but you know, we'll see where the future takes me," Sawyer told Kinda Funny Games.