NetherRealm's Ed Boon excitedly shares how Jean-Claude van Damme will be a part of Mortal Kombat 1, says that the team wanted him in the first game and had been trying to get the famed martial arts actor for many years.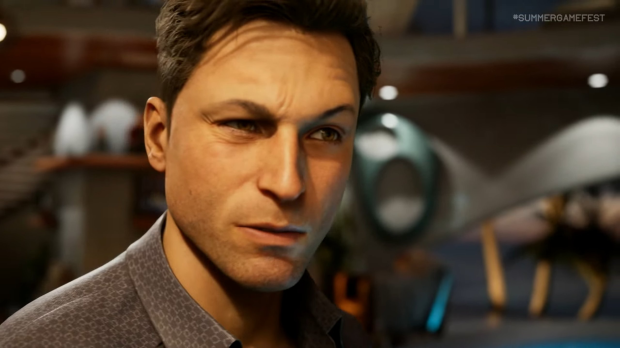 Jean-Claude van Damme is finally coming to Mortal Kombat, and will be playing Johnny Cage in this year's Mortal Kombat 1 reboot. This is a monumental occasion for NetherRealm--the devs have been trying to get van Damme into the brutal beat-em-up since the first game launched in the early 1990s.
On stage at Geoff Keighley's Summer Games Fest, NetherRealm's Ed Boon shared his excitement on van Damme coming to Mortal Kombat 1, and said that the team basically wanted the first MK to be based around van Damme's bloody exploits on the big screen. The martial arts action-movie influences are quite obvious in Mortal Kombat, and remains at the core of the franchise a whole with practically every fictional macho star showing up in MK in some form, from Terminator and TMNT to Spawn and Robocop.
"It's a huge full circle moment. We really wanted the original Mortal Kombat to be 'Van Damme The Video Game'. We tried to get him, we were close 4-5 times, but we finally got him. You're going to hear his voice too, he'll be playing Johnny Cage," Boon said.
No other details have been announced regarding van Damme's involvement, and we don't know if we'll have to pay extra to access him or if he's day one on the roster.
Mortal Kombat 1 launches on September 19, 2023 on PS5, Xbox Series X/S and PC.