The G.SKILL OC World Cup 2023 Grand Finals took place at Computex 2023, where the world's most talented overclockers came together with an ungodly amount of LN and put their OC skills to the test in front of a live audience.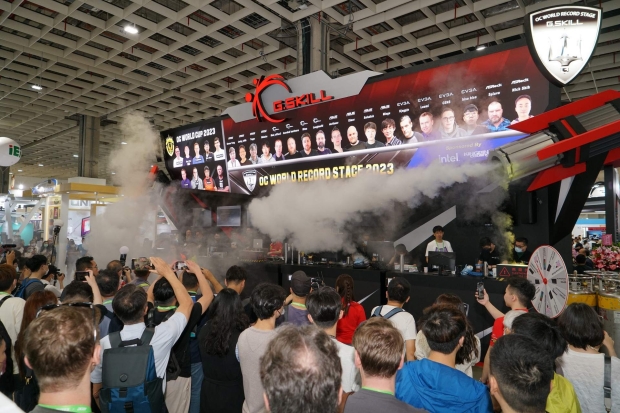 After a gauntlet of overclocking challenges and tests using the Intel Core i9-13900KS CPU, ASUS ROG Z790 Apex motherboard, and G.SKILL DDR5 memory, Seby9123 from the United States took home the OC Champion crown.
Three finalists made it to the Grand Final round, Seby9123, CENS, and Rauf, which took place on June 2. The Grand Final round consisted of two maximum frequency challenges and three benchmarks with CPU clock speeds fixed at 7GHz. A remarkable display of OC skill and talent, especially when you factor in that, this was all done in front of a live audience at a packed Computex 2023.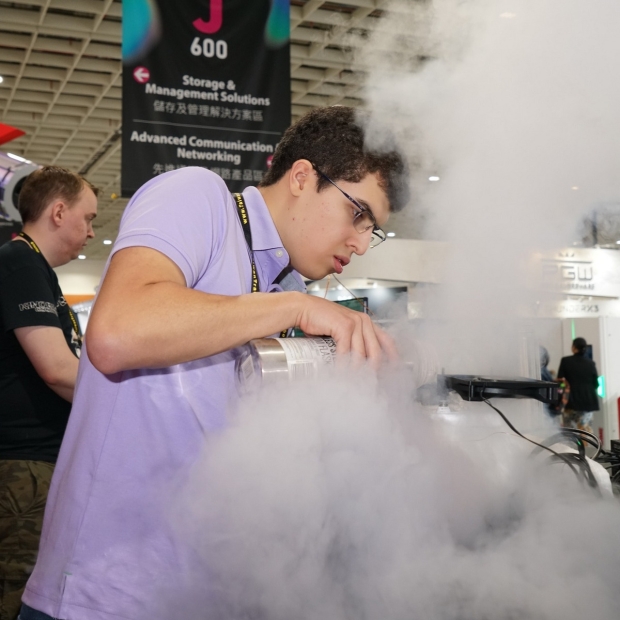 For the memory portion of the OC competition, G.SKILL provided its latest 24GB DDR5 memory modules, with all three competitors able to push the speed to over DDR5-10000. As the overall champion, Seby9123 recorded the fastest speed during the competition - DDR5-11158.
As the winner, Seby9123 took home USD 10,000 in prize money and the TEK-9 ICON EXTREME V5 GPU LN2 pot. Which, in case you're unfamiliar, is a pot for liquid nitrogen and dry ice, making it the perfect physical prize for an OC competition.
Overall, the G.SKILL OC World Cup 2023 was a resounding success, especially as Computex 2023 was the long-awaited return for the in-person convention that has been missing for a few years. G.SKILL was a significant presence at the show, where in addition to the OC action, it had a massive booth showcasing the latest in high-performance memory technology and cutting-edge PC builds. For a closer look, head to G.SKILL's Computex 2023 community gallery, which features images from all four days of Computex.