Computex 2023 is well underway, and today ASRock announced a slew of new gaming monitors. One of those monitors is the PG32UMF, and it's worth highlighting.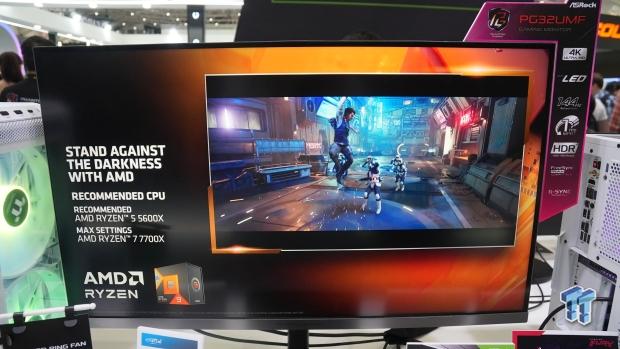 ASRock has a range of new monitors that were on display at the company's booth at Computex 2023. I was lucky enough to get a tour of ASRock's booth at the convention and learned a bunch about what these new monitors will offer gamers. Of ASRock's new range of monitors, the PG32UMF stood out among the rest as it sports a glorious 3840 x 2160 (4K) resolution with a flat IPS display at my favorite size, 31.5 inches.
Additionally, ASRock has slapped a 144Hz refresh rate on the PG32UMF, with a 97% DCI-P3 Color Space, at a maximum brightness of 600 Nits and HDR 1400. The specs don't stop there, as the PG32UMF Mini LED comes with AMD FreeSync and NVIDIA G-Sync support, with HDMI2.1 and DisplayPort 1.4 interfaces, as well as a USB Type-C PD3.0 90W fast charging (upstream) port and four USB Type-A (downstream) ports, providing gamers with the connectivity that become abundantly necessary in today's day and age.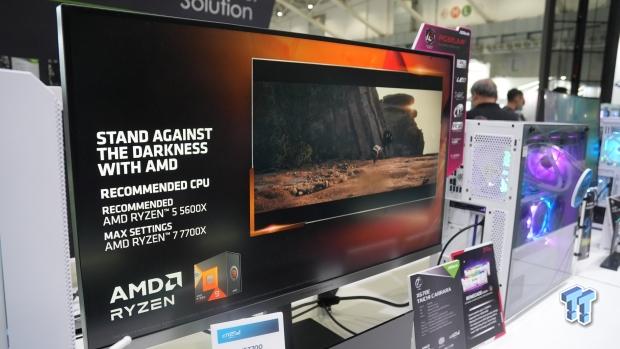 "The PG32UMF Mini-LED gaming monitor offers a 144Hz refresh rate, 1152-zone local dimming, and remarkable HDR1400 with 97% DCI-P3 wide color gamut support. Its vibrant and vivid colors deliver an exceptional 4K UHD gaming experience. Both high-end models featured HDMI2.1 and DisplayPort 1.4 interfaces, as well as a USB Type-C PD3.0 90W fast charging (upstream) port and four USB Type-A (downstream) ports, provide gamers with more connectivity options," writes ASRock