ADATA unveiled its most powerful Gen 5 SSD that's built with unique cooling technology designed for improved heat dissipation.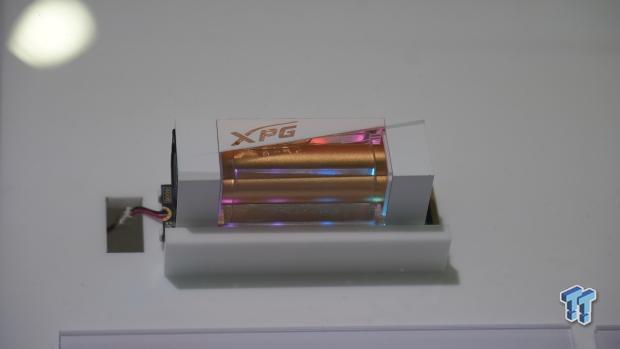 ADATA is switching its focus to cooling solutions for its SSDs, and at Computex 2023, the company showcased what it's calling Project NeonStorm, a Silicon Motion SM2508 PCIe Gen5 M.2 SSD controller that pushes 14,000 / 12,000 MB/s read/write performance. While the read-and-write performance is very impressive, it's not what ADATA wants you to focus on.
ADATA has implemented a water cooling + fan solution that the company claims can provide 20% better heat dissipation compared to SSDs without water cooling. This water-cooling design features an extruded aluminum structure that holds in water, while the front/rear fans for heat dissipation. According to ADATA, when the heat rises off the SSD, it first contacts the heat spreader to increase the contact area.
"After being conducted into the liquid reservoir, heat energy is absorbed by a high thermal capacity coolant and then moves into the aluminum alloy heatsink. The heatsink acts as a medium between the coolant and the fans. When the fans at either end of Project NeonStorm are activated, heat is removed through the convection of hot and cold air. Compared with fan-type heat dissipation fins without liquid cooling, ADATA's inventive "patented dual-cooling heat dissipation" system can lower SSD temperatures by an additional 20%," states ADATA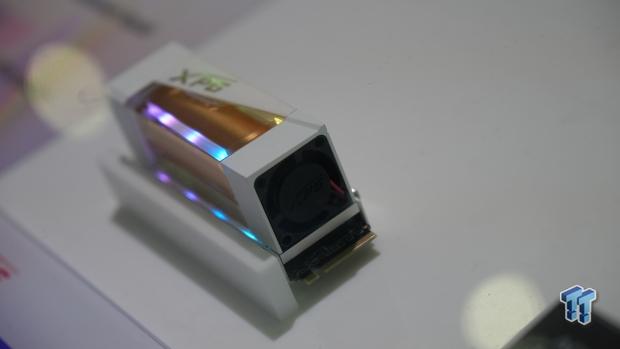 If you are interested in checking out any more SSDs from ADATA, or would like more information on SSDs in general, you can visit ADATA's website here.