Sony seeks to disrupt the PlayStation brand with the introduction of live service games and expand onto PC and mobile, but this could lead to identity issues with gaming's largest platform-holder.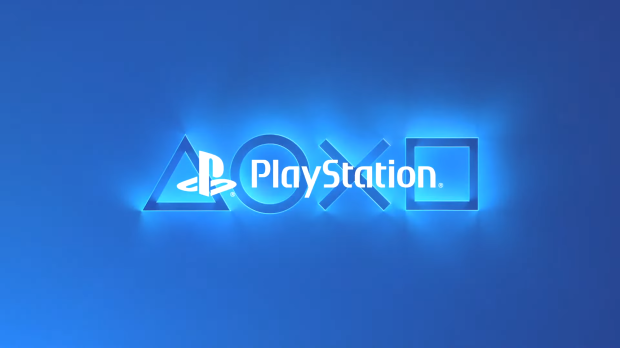 Note: This is an opinion article based around specific trends, data points, and observations of the games industry.
Yesterday during its PlayStation Showcase 2023 stream, Sony announced three first-party live service titles:
The games have received mixed reception and seem to clash with the long-established reputation that PlayStation has become known for. This has led to a feeling of disjointed confusion among PlayStation enthusiasts--who are these games for, and why are they being made? Why show the games if we didn't get any real gameplay? And...where is The Last of Us' anticipated multiplayer game?
So far it feels like Sony's new live service rollout lacks cohesion and connective tissue with the PlayStation brand as a whole.
It's not the fault of any particular game or project. The titles genuinely looked compelling and interesting, even if not a whole lot is known about them. I feel that it's the messaging that is off, and that Sony needs to better improve its communication regarding these games and its new live service focus.
As someone who pays attention to the games industry, it's easy to reduce live titles into cookie-cutter molds; you have your typical online-based squad-based infiltration shooter with various weapons, tools, and probably purchasable cosmetics, complete with arena-styled combat. Tropes and archetypes exist for a reason, and they also endure for a reason--what is successful is often imitated because not only does it make money, but it's still around to make money.
To me, the real issue here is that Sony Interactive Entertainment is not doing enough to effectively communicate its new brand image. Sony wants to re-invent PlayStation's business model, but it can't do that without also re-inventing the PlayStation brand.
This is very risky and Sony could alienate fans, but this will happen anyway if there's no preparations made to ease players into this new business model. In fact, Sony may already be alienating its core userbase as gamers seem to largely be confused about these titles and how they fit into PlayStation's brand.
And make no mistake, this business model is here to stay.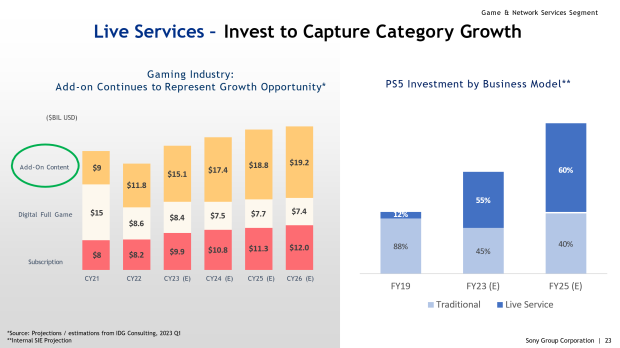 Sony is aggressively focusing on live games. The company expects to spend 60% of its PlayStation 5 investment budget on live games by FY25. That's just 3 years from now (the current fiscal year is FY23). This paradigm shift--referred to as a "cultural shift" by PlayStation Worldwide Studio's boss Hermen Hulst--in SIE's business model is not adequately reflected in any real consumer-facing capacity.
It appears that Sony wants to break its own so-called virtuous cycle with disruption, but this is tremendously risky.
Sony is chasing a similar dream that Microsoft had way back when: An interconnected ecosystem of products, games, and services that generate revenue across all platforms including consoles, PCs, mobile devices, and potentially even new business markets that have yet to be established.
The core difference between Xbox and PlayStation is that Sony does not need to disrupt the market so dramatically in order to continue its success. This new business model is based on growing success, not necessarily about maintaining success.
Since it is the market leader, Sony has the luxury of taking things slowly and not having to drastically disrupt its core business at a rapid rate. This isn't necessarily the same for the brand image. Sony needs to create a better onramp for this new model as it pertains to consumers and fans. It's imperative that Sony better adjust PlayStation marketing, messaging, and its overall presentation around its new focus.
Xbox, on the other hand, didn't (and doesn't) have this luxury.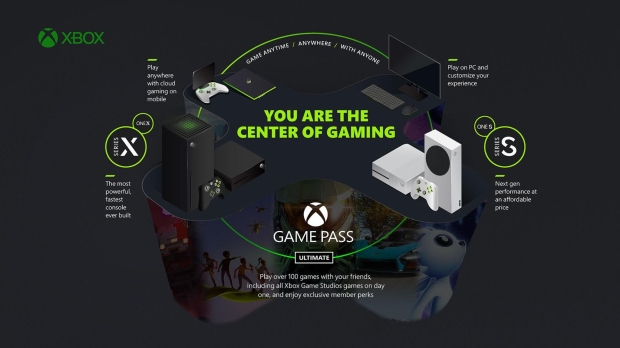 Xbox significantly disrupted its own business model (and the games market as a whole) with Xbox Game Pass. This seemed like a vital necessity in order to keep Xbox as a viable competitor given Sony's market lead with the PS4, and the Switch's introduction in 2017. The aftershocks of Xbox One's controversial launch in 2013 are still felt to this day, and this fiasco is largely the reason why Sony has such a substantial lead.
This disruption comes at a cost, though. While Microsoft is indeed making record revenues since the introduction of Game Pass, the service has in effect made things more volatile and unpredictable for its games business in certain ways.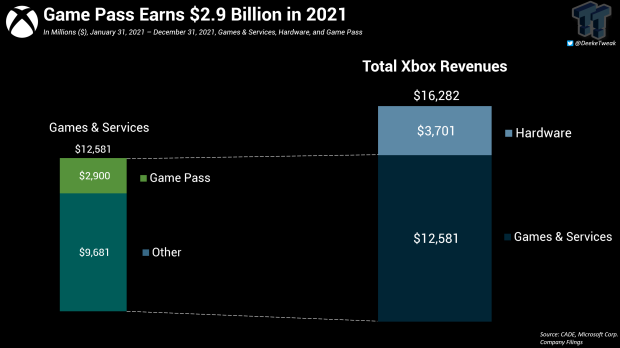 Microsoft is still dealing with the fallout of the Xbox One, but the brand has yet to fully stabilize itself from its own Game Pass disruption point.
I've made a case that the Xbox Game Pass day-and-date policy for first-party Xbox Games has led to scope issues in regards to game content, and is a major reason for the current state of the Xbox brand. Developers not only have to target multiple consoles, but have to deal with certain realities of the Game Pass business model including cannibalistic effects from the subscription model (as in players choosing to subscribe rather than buy games). This effect appears to have put more weight on tailoring the games to fit more neatly into a subscription model, which can emphasize live service elements that are conducive with online subscriptions, while also trying to create an experience that befits a retail release.
In short, Game Pass has created a kind of dual business model that often incentivizes developers to attempt to meet both models--subscription and full game sales--at the same time.
Since I've paid close attention to PlayStation's business model for many years now, I've seen these trends coming. Sony has slowly geared its business to take advantage of the growing digital market.
First there were adjustments to PS Plus and PS Now, then Sony broke its exclusive reliance on PlayStation consoles by releasing games onto PC for the first time. Then came the eventual merging of the two in a multi-tiered subscription, and now Sony is making a more radical shift towards live services and multi-platform content.
While Sony has clearly outlined its first-party plans to investors and analysts, the message is still foggy to consumers.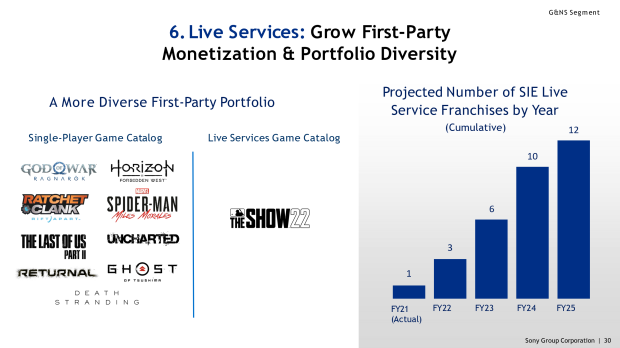 Right now, consumers and enthusiasts largely see PlayStation's first-party lineup as a kind of mecca for singleplayer games, and there's a good reason for this.
PlayStation has become well-known for delivering blockbusters like God of War, The Last of Us, Horizon, Uncharted, and Spider-Man. These first-party games helped define the PlayStation brand as a kind of higher echelon of production quality and gameplay performance.
This existing brand image and reputation seems to contrast with Sony's new plans, and it's leading to confusion and early signs of potential identity issues for PlayStation.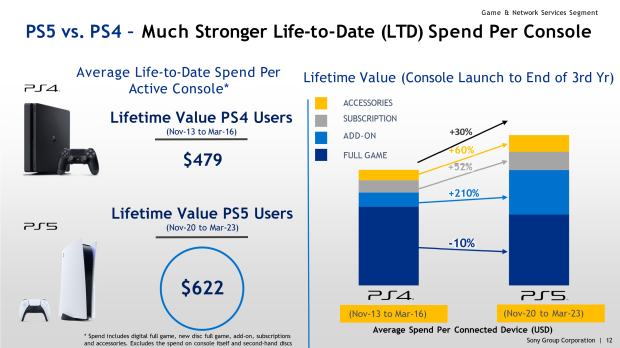 Sony's own financial documents clearly indicate that it makes far more revenues from third-party games, and often more revenues from microtransactions than it does full game sales, but enthusiast fans and consumers have attached a sense of premium, high-quality content to the PlayStation brand.
Since Sony's most-successful first-party PlayStation games are singleplayer, it's not a stretch that consumers, fans, and especially enthusiasts have attached a distinct expectation from PlayStation's first-party content.
Sony could face a schism and fracturing of its core PlayStation gaming identity as a result of its new growth-oriented business model, especially as it pertains to the risky market of live service games. The graveyard of the games industry is filled with cancelled AAA games, but a lot of the burials include failed live service titles. Sony indeed does not expect all of its live games to be successful, and hopes that 1-2 titles will make it big.
But what happens as the live games fail? Will these failures affect the PlayStation brand image and harm Sony's reputation for high-quality game releases?
This seems inevitable to an extent, and Sony will also have to carefully navigate the realm of monetization, which remains one of the most controversial aspects of modern gaming.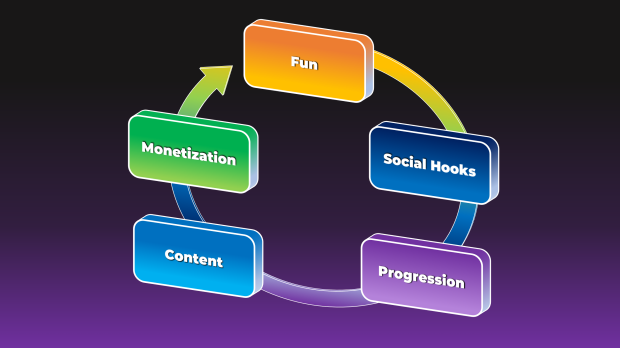 Sony has enlisted Bungie to help with its live game plans. The tech giant bought Bungie in 2022 for $3.7 billion to specifically help create a new live games framework.
SIE has been working closely with Bungie to vet live service games with a "rigorous review process," which implies that these titles are indeed being screened with a very scrutinous eye. That being said, it's inevitable that a portion of these live games will fail, and when they do, it could affect the PlayStation brand.
Bungie can indeed help Sony create and advise its live game structure, but can Bungie help connect these games with the PlayStation brand? That seems like a tall order.
In the gaming world, there's a distinct emphasis on letting the games and content speak for itself. Developers and publishers often make the loudest statements with the games, not slideshows, presentations, or blog updates. Gamers need to see actual gameplay and content in action.
That being said, this can be a dual-edged sword. If the content is not representative of the brand image that a company is trying to establish, or the image that has been established for many years, then it could alienate and confuse consumers.
Quick analysis of like/dislike ratios from the three revealed live games underlines this point. Viewers who rated the videos on the PlayStation channel mostly disliked FairGame$ and Concord, with the ratios listed below:
FairGame$ - 111K views, 2.2K likes (21%), 8.1K dislikes (79%)
Concord - 93K views, 1.7K likes (22%), 2.9K dislikes (78%)
However, Bungie games did pretty well.
Marathon - 213K views, 8.5K likes (84%), 1.6K dislikes (16%)
Final Shape - 94K views, 3.5K likes (80%), 885 dislikes (20%)
Failure in the live service market is inevitable. It's also inevitable that there will be a period of significant disruption for PlayStation as it tries to capture these new markets. Sony will face growing pains and have to sacrifice in a number of ways.
But it's absolutely critical that Sony better communicate its plans with gamers and give them a more broad understanding of what's to come, and what to expect from the new business model. I don't just mean a few videos or presentations from C-suite executives.
No, what Sony needs to do is firmly establish its plans and center them around a core concept that not only fits with the PlayStation brand, but underlines its metamorphosis.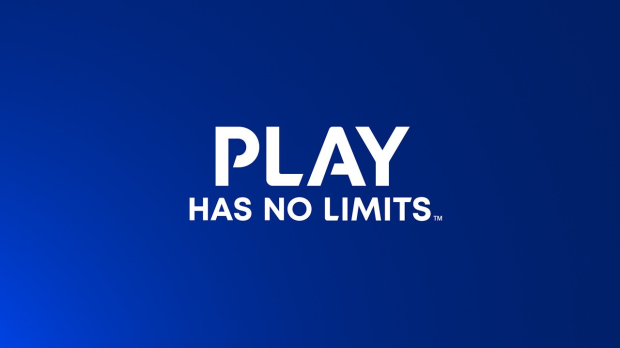 PlayStation needs is a long-term marketing campaign that creates an ethos around its transformation. This needs to be an interactive campaign that gets people involved, gets them excited, and most importantly, gives them a reason to want this new model.
Xbox has "play anywhere". Sony Group Corporation has centered its business ethos around "Kando". PlayStation had slogans like "Greatness Awaits," For the Players," and "Play Has No Limits," but those are no longer enough.
Sony Interactive Entertainment needs to identify the core principles of its model and effectively communicate, reiterate, and most importantly, demonstrate these principles to fans, consumers, and the everyday public.
If it doesn't, then it creates an even greater risk than necessary, one that could set a distinct divide from the Old PlayStation and the New PlayStation, not unlike what's happened to Xbox's brand image from the 360 era to the Xbox One and Xbox Series eras.
Sony is already embarking on one of the riskiest ventures possible in the games industry. The last thing it needs right now is even more risk.