It sounds like Bungie is helping guide Sony on which live games could make the cut and which games should get the axe.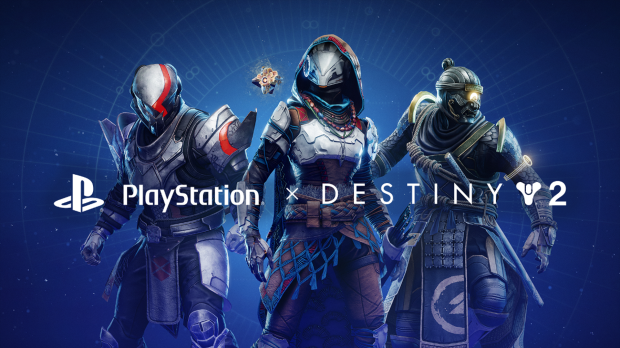 Sony acquired Bungie for $3.7 billion in 2022 specifically to help lead the new PlayStation live games initiative. Sony has seen other companies make billions of dollars from games like Fortnite, Genshin Impact, Call of Duty Warzone, and Apex Legends for many years and now Sony wants in on the action.
The acquisition has created a symbiotic relationship between the two: Bungie is helping Sony with its live service games, and Sony is helping Bungie market its lucrative IPs, including efforts to expand Bungie IP to Europe and Asia. In a recent investors briefing, Sony gives a better idea of how Bungie is assisting with PlayStation's new online-driven segment.
At the event, PlayStation Worldwide Studios boss Hermen Hulst said that Bungie and Sony conduct a "rigorous" review process of the 12 live service games that Sony wants to release by Fiscal Year 2025.
"The learnings from Bungie have been very substantial in many areas. Of course, when you're developing live service titles, you have capabilities that you don't' have when working on singleplayer narrative-driven games.

"These capabilities that we've set up in PlayStation Studios have been helped and guided by Bungie. We more deeply understand what success means in live services.

"Historically, our games work towards an end, and this is a large cultural shift. The release of the game is just the beginning. That brings a whole new set of KPIs.

"We also work with Bungie on a rigorous review process across the 12 live services we're working on."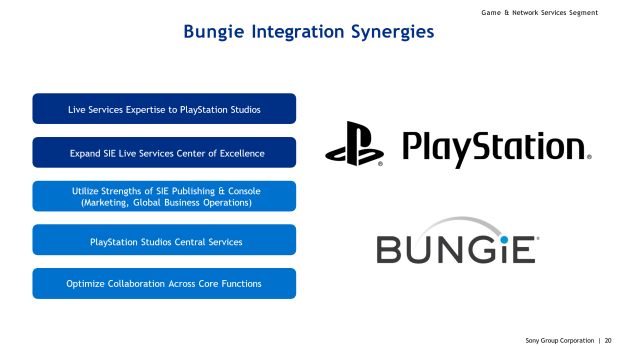 This is an interesting quote because there are reports that Sony has chosen to cancel a PS5 live service game from Deviation Games. The Deviation Games studio had also recently announced layoffs.
It's possible that Deviation Games' project did not pass this "rigorous review" process that Hulst mentioned.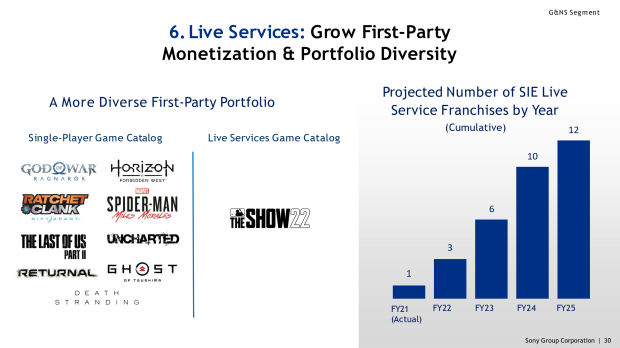 Sony Interactive Entertainment CEO Jim Ryan also had glowing praise for Bungie and reiterated in the ways that Sony will help the Destiny developer.
"I would say that we have been working now with Bungie for almost a year," Ryan said in response to a question asking about the synergy between the two companies.
"The learnings in both directions have been significant, they surpass my expectations, and I think Bungie is equally extremely excited from they can take from SIE in terms of market reach, marketing, collaboration, and the ability to amplify their IP."