Alan Wake 2 has been in development for the better part of a decade, and now with the help with Epic Games, the sequel is coming out in 2023. Thanks to an accidental spoiler, we also know when the survival horror game will come out.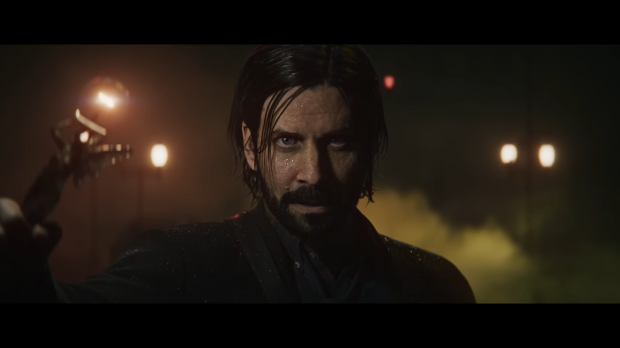 In a recent interview with podcast Monsters, Madness, and Magic, Alan Wake actor Matthew Porretta has inadvertently announced the release window for Remedy's new sequel. According to Porretta, Alan Wake 2 is due out sometime in October 2023, putting it firmly within spooky season.
"I've been working on [Alan Wake 2]...that's supposed to come out in October. We're in the middle of working on it now. In fact, I was just in Finland the last week--that's where the company is from, Remedy. They are amazing people," Porretta said in the interview.
Voice and character actors are known for accidentally revealing too much information about video game projects, and while frustrating for publishers and developers, there's not much that can be done when the cat's out of the bag, so to speak.
Porretta goes on to share insight on what it was like to audition for the role, and how playing Alan Wake has affected his personal life:
"I went and auditioned for this job about 13 years ago. In fact, it was Alan Wake's birthday on Sunday. 13 years ago it was released, the same day as Red Dead, I think. I went in and auditioned and six months later, my agent called me up and was like 'hey, you know that video game you went out for? Alan Wake, you got it.' And I asked 'Oh! What am I doing in it?' and he goes 'You're Alan Wake.'

"13 years ago, my kids were really young and video games were happening, but they weren't on my radar at all. And now 13 years later, I'm in that world, my son's about to graduate college on Saturday, my youngest is 15. They're kind of like my translators, they tell me what's happening [in gaming] and what it's all about.

"I love Alan Wake, the character, and I love working with Remedy. They're amazing."