New Giveaway!
Global entry! We have teamed up with Patriot to give away some of its awesome new products this week. In total, there will be three winners who each have the opportunity of taking home one of the below three products.
Viper Xtreme 5 8000MHz DDR5 32GB RAM kit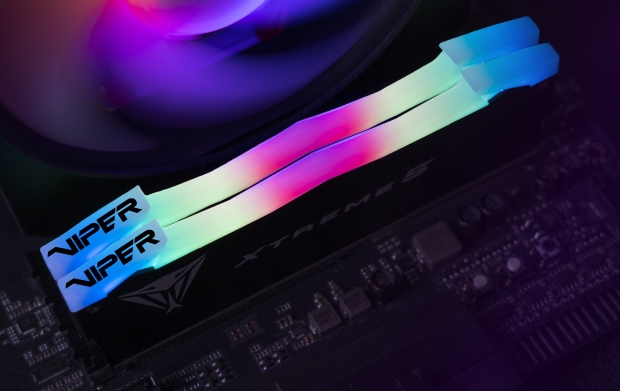 "The Viper Xtreme 5 is designed to operate at higher speeds with lower voltages without generating as much heat. This lower power consumption is possible due to the integrated high-quality PMIC which creates more room for overclocking without exceeding safe voltages and temperature limits. (Overclocking requires more power, so a high-quality power supply with adequate wattage and stability can help ensure stable and reliable overclocking.)"
Viper Venom 7200MHz DDR5 32GB RAM kit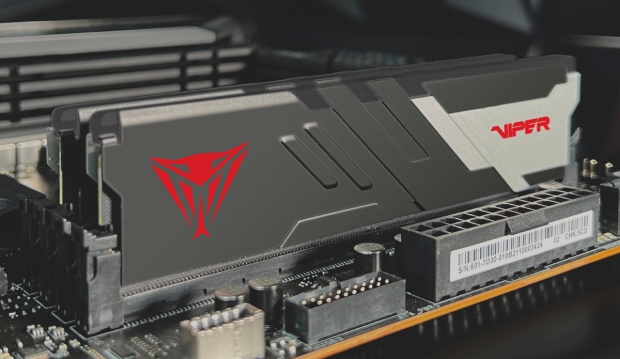 "The Viper Venom DDR5 was created with the desire to deliver premier speeds to blow the competition away. Built with Viper's groundbreaking technology, the Viper Venom DDR5 can far surpass the limits of DDR4 modules to deliver twice the speed and bandwidth. With Viper's innovative onboard power and thermal management technology, this module features efficient operation and lower power consumption for longer module lifespans.
Along with best-in-class components and rigorous tests during production, the Viper Venom DDR5 also comes with a limited lifetime warranty to provide total peace of mind for all users.With incredible levels of performance and speed with unbeatable price-per-performance, the Viper Venom DDR5 is a DRAM module truly optimized for the future of DDR5."
Viper VP4300 2TB PCIe m.2 Gen4 x4 Gaming SSD
"Evolutionarily built with a cutting-edge PCIe Gen4 x4 NVMe controller, the Viper VP4300 gaming solid state drive is pushing expectations with incredibly high-speed Read and Write transfers, perfect for all gamers and tech enthusiasts. Equipped with DDR4 DRAM cache, the VP4300 gaming SSD enables higher timings compared to PCIe Gen3 x4 SSDs, resulting in blazingly fast quick start-up times.
By providing superior reliability across data-heavy tasks and intense action-packed games, the VP4300 is the optimal choice for hardcore gamers. Designed with the best-in-class heatshield designs, the VP4300 series will include 2 new, low-profile heatshields. Users can choose between an asymmetric and unique aluminum heatshield design, giving users an edgy build, or a one-time use graphene heatshield to ensure excellent thermal dissipation to avoid overheating for tight spaces."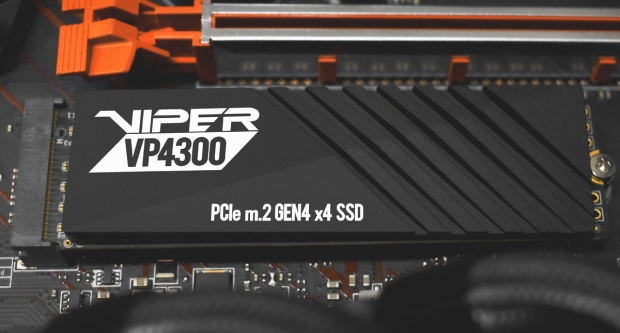 How to Win
Disclaimer
This promotion is in no way sponsored, endorsed or administered by, or associated with Facebook or YouTube. You understand that you are providing your information to TweakTown and not to Facebook or YouTube. Information provided is only for selecting and contacting a winner. Your email address will be added to the TweakTown Newsletter if you decide to add it.
The giveaway runs from May 26, 2023 until June 4, 2023 at 3:00 pm GMT +10 - no entries will be taken into consideration after that time.

We will select winner(s) randomly using Fanpage Karma's "Good Luck Fairy" (https://www.fanpagekarma.com/facebook-promotion)

If you are a winner, you will be asked to provide your full name, address, and telephone number for shipping via Facebook message. These details will only be made available to the company participating in this giveaway. If you do not claim your prize within two weeks, it is forfeited.

For this weekly prize, anyone in the world can enter. You don't pay the shipping charges, but you are responsible for all taxes and / or duties.