New updated figures from Take-Two Interactive indicate that GTA trilogy remaster sales are slowing down.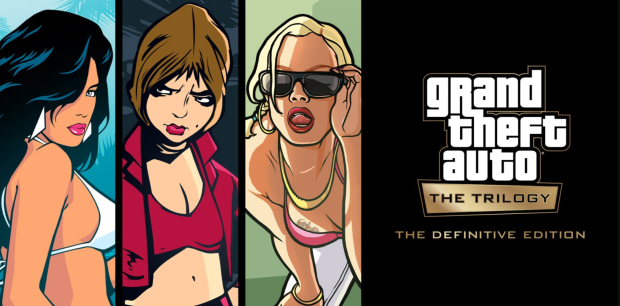 Take-Two Interactive just published its Fiscal Year 2023 earnings report that outlines total sales of major franchises like Grand Theft Auto. The numbers show that the GTA series has now sold-in 400 million copies worldwide, up 5 million units from last quarter. GTA V is also up about 5 million shipments from Q3 as well, and this indicates that the controversial GTA remaster trilogy may have sold less than 1 million copies.
That's not to say the trilogy has delivered lackluster sales by any means. According to our figures, the Grand Theft Auto: The Trilogy - The Definitive Edition collection has sold-in at least 19 million copies since launching in November 2021, and could have sold as many as 21 million units across digital and physical channels.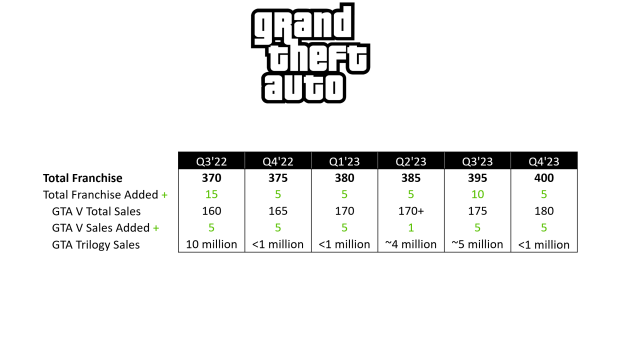 The updated metrics do show, however, that sales of the trilogy are indeed slowing down. The collection sold 10 million copies at launch, then delivered two consecutive quarters with less than 1 million sales, following up with a strong performance in Q2'23 and Q3'23 only to slip back down to sub-1 million sales.
Despite the game's sales performance, the trilogy has been wracked with controversy due to significant visual and in-game issues at launch. Rockstar Games and the trilogy's developer, Grove Street Games, have released multiple updates and patches in an attempt to smooth out the rough edges.
Take-Two also confirms that a mobile version of the trilogy remaster is planned to release at some point.