OpenAI CEO, Sam Altman, expressed his concerns about the use of artificial intelligence (AI) to interfere with election integrity during a Senate panel on Tuesday.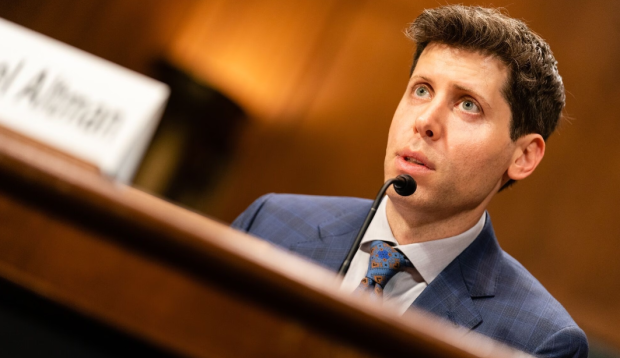 Altman emphasized that this issue is a "significant area of concern" and called for the regulation of AI in elections. "I am nervous about it," Altman said, highlighting the need for rules and guidelines to ensure the responsible use of AI and its exponential development.
The rapid development and deployment of AI by companies of all sizes have raised concerns among critics. They worry that this technology could amplify societal harms, including prejudice and misinformation. Some even express fears that AI could pose a threat to humanity itself. Senator Cory Booker acknowledged the urgency of the matter, stating, "There's no way to put this genie in the bottle. Globally, this is exploding." He joined other lawmakers in seeking guidance on how best to regulate AI.
As the 2024 election approaches, Senator Mazie Hirono highlighted the danger of misinformation in the electoral context. She referred to a viral image of former President Trump being arrested by the NYPD, questioning Altman about the potential harm caused by such fabricated content. Altman responded by suggesting that creators should clearly indicate when an image is generated rather than factual, promoting transparency.
During his testimony before Congress, Altman proposed the implementation of licensing and testing requirements for the development of AI models. He suggested that AI models capable of persuading or manipulating a person's beliefs should be subject to a "great threshold" for licensing. Altman also supported the idea that companies should have the right to choose whether their data is used for AI training, although he emphasized that publicly available web material should be fair game.
Altman expressed openness to the idea of advertising but favored a subscription-based model. He underlined the importance of global cooperation on AI and the need for incentives to ensure safety compliance. The White House has engaged technology CEOs, including Altman, to address AI-related concerns and explore ways to leverage its benefits while minimizing misuse. However, consensus on the matter is yet to be achieved.
In a recent proposal, an OpenAI staff member suggested the establishment of a U.S. licensing agency for AI, potentially named the Office for AI Safety and Infrastructure Security (OASIS). The goal of such an agency would be to regulate AI and ensure its responsible use. Additionally, Christina Montgomery, the Chief Privacy and Trust Officer of IBM, urged Congress to focus on regulating areas of AI that have the potential to cause the greatest societal harm.