Solidigm's latest flash memory storage solution for mainstream and read-intensive workloads is the Solidigm D5-P5430 QLC SSD. Designed and optimized for read-intensive apps - your virtual desktop infrastructures and communications - the PCIe Gen4 QLC SSD offers substantial storage density while delivering read performance perfect for mainstream workloads.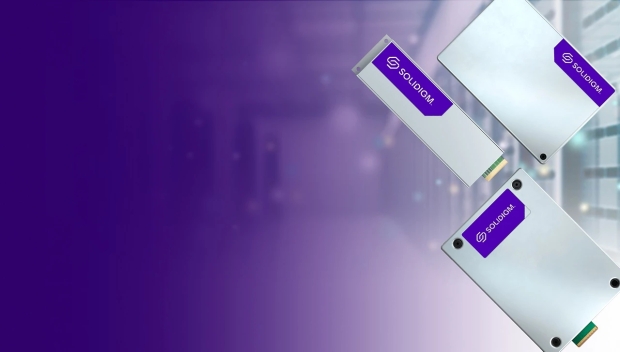 Solidigm describes these workloads as typically 80% reads, with massive amounts of data at high throughput, covering everything from content delivery to video-on-demand, object storage, decision support systems, and email.
The new Solidigm D5-P5430 QLC SSD are also designed as drop-in replacements for existing compatible leading TLC NAND-based PCIe SSDs, offering an increase in storage density, 18% lower energy costs, and up to 14% more lifetime writes - some impressive stats to be sure, which all help to reduce Total Cost of Ownership (TCO).
The D5-P5430 supports a wide range of server and storage capacities, starting at 3.84TB and going up to 30.7TB with support for the U.2, E1.S, and E3.S EDSFF form factors. And as a nice little bonus, the Solidigm D5-P5430 SSDs can also lower the number of drives needed - which is always a plus for a data center environment. Solidigm notes that the larger capacity 30TB versions will be available later this year.
"Data centers need to store and analyze massive amounts of data with cost-effective and sustainable solutions," said Greg Matson, VP of Solidigm Data Center Group. "Solidigm's D5-P5430 drives are ideal for this purpose, delivering high density, reduced TCO, and 'just right' performance for mainstream and read-intensive workloads."
For more information, head here.