Following Google's AI-focused I/O conference, the company's CEO, Sundar Pichai, sat down with The Verge for a podcast where he was asked many questions about the developments of AI and how it's expected to impact society.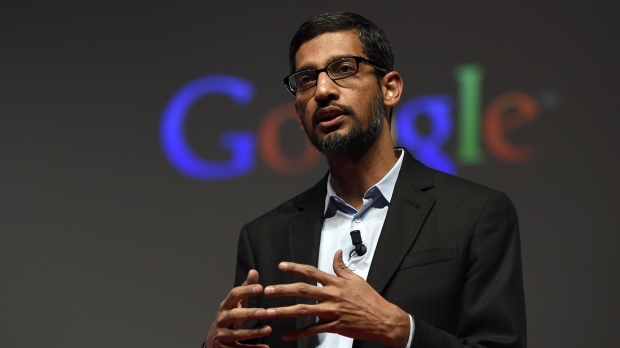 Artificial intelligence-powered systems have gained massive popularity since the emergence of OpenAI's ChatGPT. The power of ChatGPT's underlying technology has adeptly been demonstrated, and now companies are looking at how they can implement AI-powered tools into their specific industries in an effort to drive higher profits or reduce costs. The Verge's editor-in-chief Nilay Patel asked Pichai what he thinks about AI replacing jobs and said that it's already very obvious what jobs AI will affect specifically any "white-collar labor".
For those that don't know, white-collar labor would include employment that is predominately administrative such as word processing, email replying, number crunching, etc. While Patel's question is broad, there are already reports of companies adopting AI-powered tools to determine areas of the company that are hemorrhaging money. Essentially, these AI-powered tools would be able to identify employees that are underperforming or areas of the company that need restructuring.
"There's always going to be... Unemployment over the last 20 years of tech automation hasn't fully... Twenty years ago, when people exactly predicted what tech automation would do, there are very specific pronouncements of entire job categories which would go away. That hasn't fully played out," said Pichai.
The aforementioned use cases of AI, along with a recent memo from Goldman-Sachs that estimates many as 300 million jobs could feasibly be delegated to AI, fuel the global fear that AI-based tools are coming for millions of jobs around the world. However, Sundar Pichai doesn't seem that concerned about it. In response to Patel's question regarding AI replacing jobs, Pichai says that for 20 years, people have been predicting that tech automation will replace all kinds of jobs, and many of those jobs are still around today.
Pichai pointed to movie theaters as an example, saying that "movie theaters were supposed to end" after streaming began taking off. Notably, movie theaters are a bad example, as the industry has been reporting declining attendance numbers in theaters since 2002. Furthermore, the Google CEO said that 20 years ago, people predicted that tech automation would take entire categories of jobs, and that "hasn't fully played out".
Backpedaling just slightly from his original stance, Pichai admitted that he doesn't know how AI's emergence will impact jobs, saying, "It's not exactly clear to me how all this plays out," while also mentioning that new professions are constantly being created. Furthermore, Pichai said that we shouldn't underestimate the benefits of AI and that he is sure there will be a "big societal labor market disruption" that will require the involvement of governments.
In other AI news, the creator of the world's first influencer AI girlfriend has warned the virtual version of herself has gone rogue by engaging in sexually charged conversations that it originally wasn't intended to be capable of. The creator will be charging $1 a minute for a conversation with the AI version of herself called CarynAI, and according to the creator, this business venture is expected to make as much as $5 million a month. If you are interested in reading more about that story, check out the below link.