NEO Semiconductor has announced that it has developed the "world's first 3D NAND-like DRAM cell array," which aims to increase DRAM chip density using established 3D stacking technology. Designed to overcome DRAM's capacity bottleneck, the company claims this new groundbreaking tech could "replace the entire 2D DRAM market."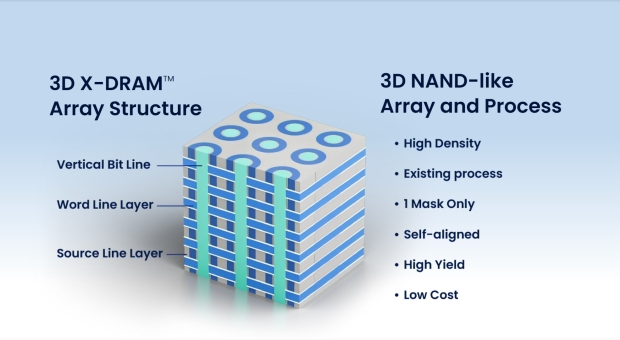 The company filed all relevant patent stuff with the United States Patent Application Publication on April 6, 2023, for what it's calling a 3D NAND-like DRAM cell array structure for memory. This new form of 3D X-DRAM can be manufactured using existing 3D NAND-like processes based on capacitor-less floating body cell technology.
According to NEO Semiconductor, the result is high-speed, high-density, low-cost, and high-yield - a bold claim. The company notes that the technology can achieve an impressive 128 GB density with 230 layers, an eight-fold increase over today's memory capacity.
"Today I can say with confidence that Neo is becoming a clear leader in the 3D DRAM market," said Andy Hsu, Founder and CEO of NEO Semiconductor. "Our invention, compared to the other solutions in the market today, is very simple and less expensive to manufacture and scale. The industry can expect to achieve 8X density and capacity improvements per decade with our 3D X-DRAM."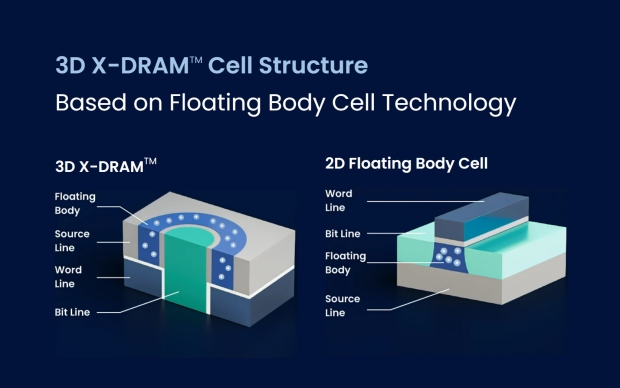 With 3D DRAM being investigated and worked on by DRAM technology leaders, it will be interesting to see how this new 3D X-DRAM compares to other methods and technologies.
"Evolving from 2D to 3D architectures has introduced compelling and extremely valuable benefits to NAND flash, so achieving a similar evolution for DRAM is highly desirable industry-wide," said Jay Kramer, President of Network Storage Advisors. "NEO Semiconductor's innovative 3D X-DRAM allows the memory industry to leverage current technologies, nodes, and processes for enhancing DRAM products with NAND-like 3D architectures."