Here's a thing that we probably all do when it comes to testing out a brand-new GPU - briefly touch the backplate to see how hot it is to the touch. And here's the thing, GPU backplates are designed to get hot; they cover the back of the PCB, and for larger GPUs, they offer heat dissipation and structural support.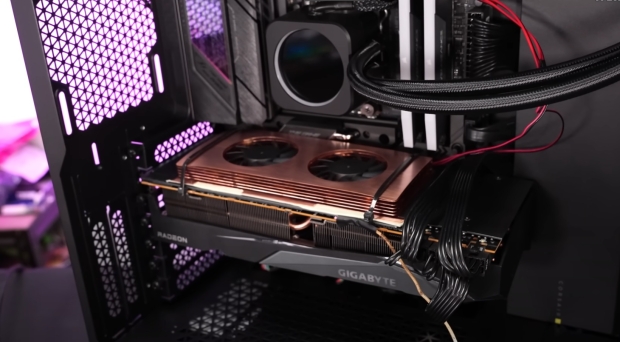 Still, you can see the logic behind these strange backplate-cooling solutions sold on AliExpress. If it's PC hardware-related and gets hot, try to cool it down with a few fans. And so, overclocker and tech reviewer der8auer has tested some of these new backplate coolers to see what they do.
As you can probably guess from the headline, the end result is little more than adding extra weight and physical size to a GPU. With AliExpress being home to several tech brands we've never heard of, der8auer begins the testing by taking a closer look at one of the coolers, and immediately the physical makeup is a little cheap. Sharp edges, glue for the fan mounting, zip ties, and adhesive tape for attaching it to a GIGABYTE Radeon RX 6800 XT.
After 30 minutes of testing, the difference was minimal, with the GPU Temperature dropping by a single degree from 74 degrees Celcius to 73 degrees. Though, the fan speed did increase. The backplate temperature dropped by 5 degrees, though that seems purely cosmetic.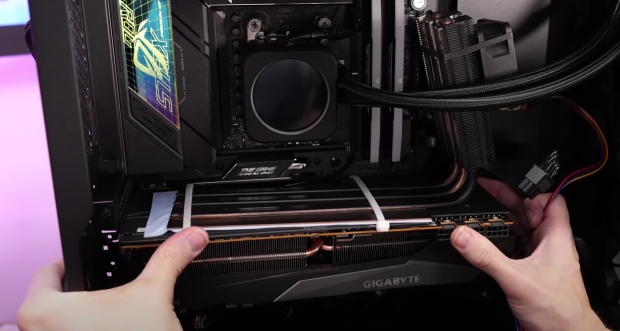 Testing a second backplate cooler in the form of a massive heatsink was much better: the GPU temperature dropped by 4 degrees, and the backplate temperature dropped by an impressive 9 degrees. Even so, with zip ties and adhesive strips, der8auer describes the overall look as "hideous" and potentially damaging to a GPU.
The idea of using these backplate cooling solutions is chalked up as a "complete waste of money," with PC gamers better off spending their time looking to improve airflow in a case versus adding more weight to a GPU.