Amazon's Luna game streaming service may very well be the largest cloud gaming subscription in the world by virtue of its connection to Amazon Prime.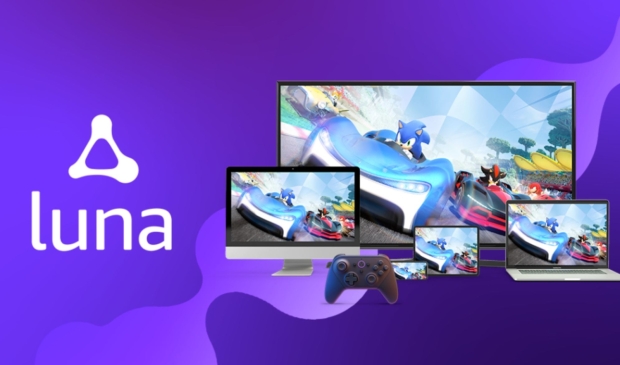 British regulators at the CMA recently decided to block the Microsoft-Activision merger on the grounds of the combination having anti-competitive effects on the nascent cloud gaming segment. One of the most controversial aspects of this decision seems to be how the CMA categorized these services; using available market research data and information from key companies like Google, Amazon, Microsoft, and Sony, the CMA indicated that certain services had a leading share of the cloud gaming segment, most notably with Microsoft's xCloud game streaming offering.
However, Amazon may actually have the largest share in terms of raw numbers. Amazon Luna, the e-commerce giant's game streaming service, is offered free to Prime subscribers, albeit in an extremely limited fashion. Since Prime has over 200 million subscribers as of 2022, it could be technically correct to say Luna is the largest cloud gaming provider by virtue of its convertible Prime subscriber base.
At least that's what Activision-Blizzard CEO Bobby Kotick believes. In a recent interview with the New York Post, in which Kotick says that regulators are the "greatest threat to innovation" because both the FTC and the CMA have chosen to block the Microsoft-Activision merger, the CEO said:
"I believe Amazon has the largest number of game streaming customers in the world through its Luna game service which is free with Prime," Kotick said, underlining the above calculations of convertible subscribers.
The CEO of the largest independent video games publisher in North America goes on to say that cloud gaming isn't a market, a sentiment that has been voiced by scholar and industry expert Joost Rietveld.
"Netflix has entered game streaming, Google entered and exited game streaming as they realized it was actually less efficient to provide processing power in the cloud than on Android phones. Companies will continue to invest in so-called "cloud gaming" but this isn't really a market."
More context is needed, though. Luna is not available in all countries, so it's not proper to say all Prime subscribers are also Luna users.
Amazon Luna's free Prime offering is extremely limited and only includes access to a lineup of four rotating games, so while there is a value proposition, it's not nearly as great as something like Xbox Game Pass Ultimate. Getting full access to the Luna library is included with Amazon Luna+, a $10/month subscription. Ubisoft games are also offered in a separate Ubisoft+ All Access subscription that includes access to titles across consoles, PC, and streaming devices, with the added bonus that select previously purchased games can also be streamed through Luna.
It's worth noting that the amount of Prime subscribers and Luna users is likely extremely disproportional.
While every Prime subscriber could technically be counted in Luna's base, the actual amount of Prime users who play and stream games through the service is almost assuredly exponentially small. Exact information on how many Prime subscribers actually stream games on Luna remains unclear, however.
Prime is obviously not a gaming-centric subscription, whereas something like Xbox Game Pass Ultimate definitely is, and it's worth noting that gamers are indeed trying out the xCloud game streaming service that accompanies XGPU subscriptions; Microsoft CEO Satya Nadella had said more than 20 million people had streamed games on the service--although a large portion of those users were likely playing Fortnite, which does not require an Xbox Game Pass Ultimate subscription in order to play.