Gaming's top publishers reveal how much money they spend to develop and market AAA games, and the results are eye-opening to say the least.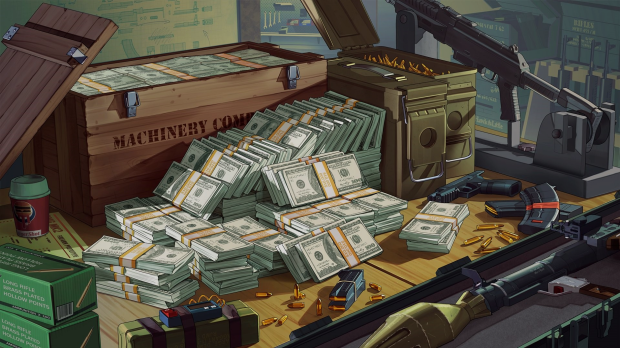 As part of their investigations on the Microsoft-Activision merger, and the video games market at large, regulators like the UK's Competition and Markets Authority are publishing an incredible amount of interesting information regarding the world's largest entertainment industry. The latest finding reveals the astronomically high budgets of AAA games while underlining the rationale behind the unpopular decision to hike game price MSRP to $69.99 across new-gen titles.
According to Pages 309 and 310 in the CMA's final report decision on the Activision merger, some publishers are paying as much as $1.2 billion in combined development and marketing costs for an entire franchise.
While the publishers' identities have been redacted, we can assume that the CMA received responses from gaming's top players, including but not limited to Sony Interactive Entertainment, Electronic Arts, Take-Two Interactive, and potentially Ubisoft, given one of the figures is provided in Euros.
Here's a quick breakdown of what the publishers had to say about their respective budgets:
(Possibly Ubisoft)
A publisher [REDACTED] mentioned that the overall figures for development and marketing costs for major brands and their recent instalments are approximately Euro 150 million for pre-launch development costs and approximately Euro 50 million for launch marketing campaign costs.
Another publisher [REDACTED] reported development costs for its major AAA franchises ranging between more than $80 million to almost $350 million per title, and marketing costs reaching up to $310 million depending on the franchise.
We received similar ranges from an additional publisher [REDACTED]. Specifically, it reported a total of development and marketing costs between about $110 million and almost $380 million for some of its latest major releases.
A fourth publisher [REDACTED] submitted that the costs related to developing and regularly releasing new titles can vary significantly depending on the game type or business model of a particular studio. It provided an example that for one AAA game the development budget value could range between $90 million and $180 million, whereas the marketing budget could range between $50 million and $150 million. This publisher also submitted that for one of its major franchise's development costs reached $660 million and marketing costs peaked at almost $550 million.
(Possibly Epic Games)
Finally, another publisher [REDACTED] estimated that its development costs for seasonal updates for one of its first party titles range from approximately $50 million to $65 million
The CMA also notes that Activision games, including both Call of Duty and Warcraft franchises, had "significantly higher" development costs than other games in the industry, exceeding the costs associated with new Sony Interactive Entertainment games as well as games from other third-party publishers.