The days of displays with plenty of junk in the trunk - CRTs from the 1990s and earlier - are well and truly over. The new thing is flat screens built on LCD technology with thin profiles weighing less than 100 pounds. Still, several people swear by the image quality you get with a classic CRT, especially when playing retro games from the MS-DOS era.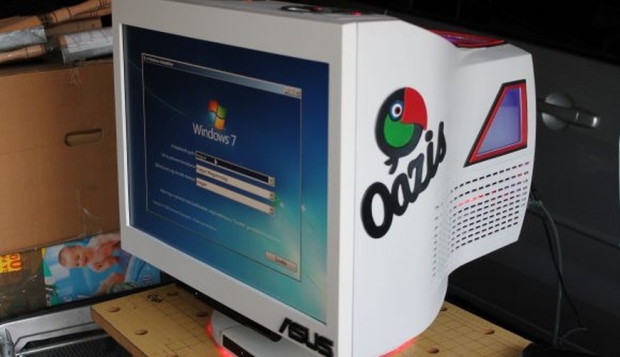 And with that, János Kerekes has taken the classic Sony Trinitron beige CRT monitor and turned it into an all-in-one water-cooled gaming PC called the Oazis ROG. As featured on Custom PC, this Mini-ITX Intel Core i7 and AMD Radeon R9 Nano rig is impressive and would make for an excellent retro gaming PC.
The glass panel and innards have been removed, which János describes as a "huge headache" due to the precision and Sony using all of the available space inside the Sony Trinitron CRT. It turns out they were massive for a reason. And because CRT monitors are front-loaded in terms of weight, the PC parts had to be arranged in a specific way to maintain an even weight distribution via custom aluminum sheets.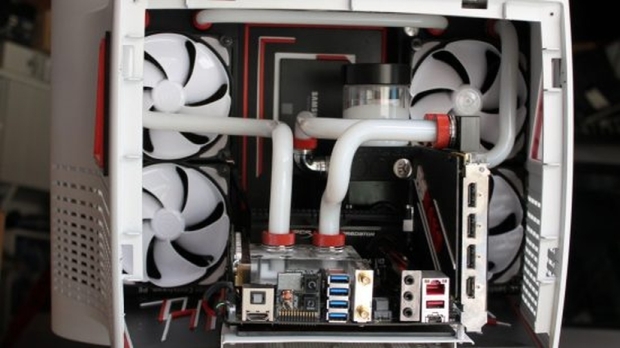 Built using ASUS parts, the CRT is given an RGB makeover with ASUS ROG flourishes and plexiglass, with the CRT panels painted white. The Oazis ROG was created for one of János's best friends, with the project taking a month to complete "with no days off."
Although the housing is a classic CRT monitor, the final build features a 24-inch ASUS PB248Q IPS LCD panel. According to János, the original frame for the LCD monitor has to be removed alongside the spacing inside the CRT enlarged so it could sit flush. As per the images, the result is - yeah - super impressive.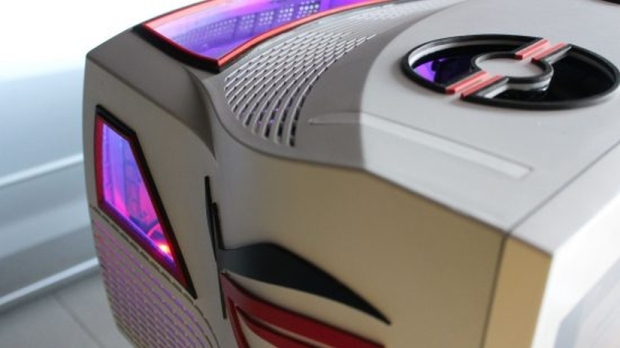 Here are the full specs for the Sony Trinitron CRT custom Oazis PC.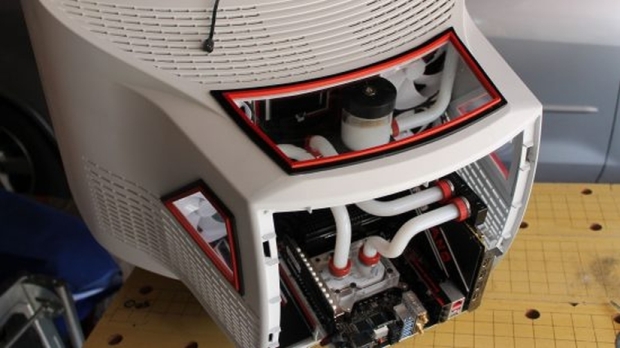 CPU: Intel Core i7-6700K
Case: Sony GDM-FW900
Graphics Card: ASUS R9 Nano
Storage: 240GB Samsung SSD
Memory: Kingston 16GB (2 x 8GB) HyperX Predator DDR4 2666MHz
Motherboard: ASUS Maximus VIII Impact
PSU: BitFenix Fury Gold 750W
Cooling: EK-FB ASUS M8i monoblock, EK-FC R9 Nano, EK-XRES 100 DDC 3.2 pump res combo, EK-CoolStream PE 240, EK hard tubing, EK hard tubing fittings