With Apple set to announce the next version of the iPhone's mobile operating system, iOS 17, during an event on June 5, 2023, we might be set to see something pretty momentous. That's if, as we're told to expect, Apple will set the wheels in motion that will end the App Store's monopoly on app installs on the iPhone.
Currently, the only way to install an app on an iPhone is to do so via the App Store. But a new report by Bloomberg's Mark Gurman, writing as part of his weekly Power On newsletter, that's about to change.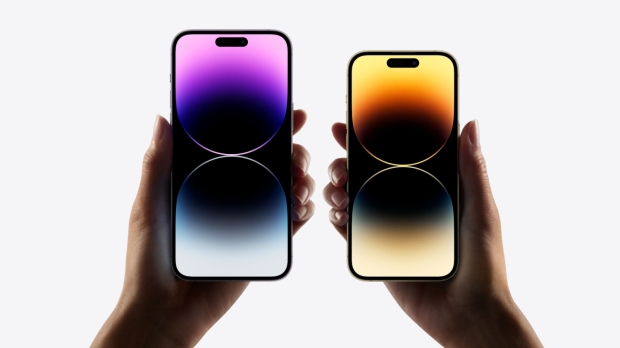 According to Gurman Apple's iOS 17 is going to be a big one for developers. He says that the announcement will see Apple unveil work to allow sideloading on the iPhone in an attempt to comply with incoming European regulations.
The European Union's Digital Markets Act (DMA) is to thank for the move and it officially went into effect on November 1, 2022. It requires that companies like Apple open up their platforms in various ways and that includes the App Store.
While Apple continues to claim that allowing people to install apps that haven't been vetted by its App Store review team would impact the security and privacy of its users, it doesn't have a choice. And while the DMA will only apply in Europe it stands to reason that its sideloading requirements would spread internationally. If Apple allows sideloading in the EU, it doesn't have a leg to stand one when it claims privacy and security issues elsewhere.
Whether or not Apple's claims are accurate is almost incidental at this point. But from a user and developer point of view, it could allow alternative app stores to be created, like the Epic Store and Microsoft Marketplace, for example. That could in turn create the kinds of competition that could drive prices down with Apple forced to reduce its 30% app sales cut.
That cut was famously behind Epic having Fortnite kicked from the App Store after it circumvented Apple's rules to process its own payments in-game. Fortnite was kicked out and while Apple says it can come back if it plays by the rules, Epic has so far been reluctant to do that. Instead, it's locked in a legal battle with Apple in multiple countries in relation to the App Store and claims of anticompetitive behavior.
If Gurman's report is accurate we can expect to learn more later this year, likely in May. But iOS 17 won't be made available to the public until in or around September.