Anyone worrying that Apple is going to kill the Mac Studio powerhouse desktop machine after just one release looks to have been doing so prematurely. A new report claims that Apple is not just working on refreshing the product, but it's also said to have two of the things in the works.
That means that Apple could be about to update the Mac Studio for the very first time, although details on what that will entail have so far been very hard to come by. We don't even know for sure when either of the two Mac Studios will arrive, but the fact that they're even being discussed is good news for many.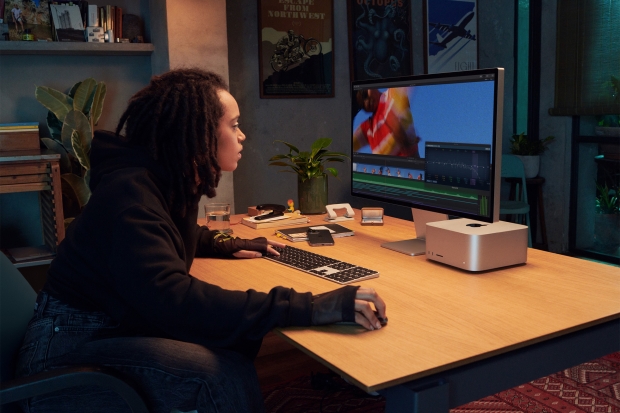 The Mac Studio first debuted a little over a year ago in 2022 and can be configured with a maximum M1 Ultra chip. However, with Apple thought to be keen to ship its first Apple silicon Mac Pro, it was worried that the Mac Studio wasn't long for this world. The Mac studio was considered to be something of a stop-gap solution for Apple, allowing it to offer something for high-end power-hungry users who didn't want to wait for that Mac Pro to ship.
Now, Bloomberg's Mark Gurman writing in his weekly Power On newsletter says that Apple is working on two Mac Studio products, although he doesn't appear to be clear on when they will ship. He'd already said that Apple has plans to launch multiple Mac laptops as well as that aforementioned Mac Pro either in 2023 or early 2024, but it would now appear possible that the Mac Studios could fall outside of that timeframe.
If Apple is indeed shipping new Mac Studios we can expect them to sport at least the M2 Ultra, a chip that is yet to be announced. That chip was expected to also power the Mac Pro, although that could get something new or simply offer multiple M2 Ultra chips in a single machine.
The one area where the Mac Pro could differentiate itself from the Mac Studio is by offering internal expandability thanks to its larger case. Additional storage and expansion cards could be offered, although the chip and RAM aren't expected to be expandable thanks to the nature of the beast. The chip will be soldered in place and the RAM is now part of the chip itself thanks to the Apple M-series architecture.
None of these products are tipped for a WWDC23 launch on 5 June, but the 15-inch MacBook Air might make its debut alongside the heavily-rumored Reality Pro AR/VR headset.