Two actively feeding supermassive black holes are on a slow collision course, according to recent observations made by astronomers and NASA's Hubble Space Telescope.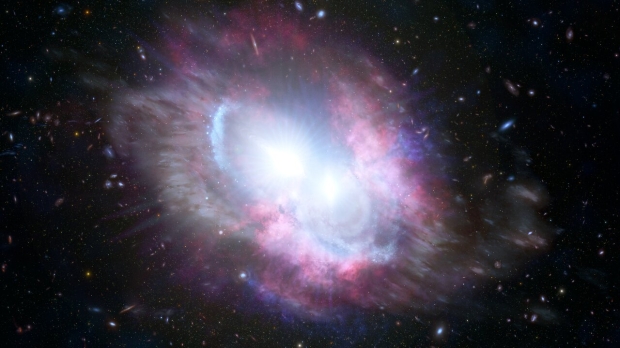 Astronomers detailed the discovery in a new study, and according to the paper, the supermassive black hole collision took place in the early universe when it was just 3 billion years old. According to the Keck Observatory, researchers from the University of Illinois led the study, which has now been published in the scientific journal Nature. According to the study, the two supermassive black holes are embedded in their own galaxies, which are also colliding.
These two merging galaxies are called J0749+2255, and a faint variation in light detected by the Gaia telescope revealed there was much more going on than researchers initially anticipated. To get to the bottom of what was happening, researchers turned to a variety of different telescopes that observe the universe in different ways. The team used telescopes and arrays that observe in X-rays, radio, and optical light.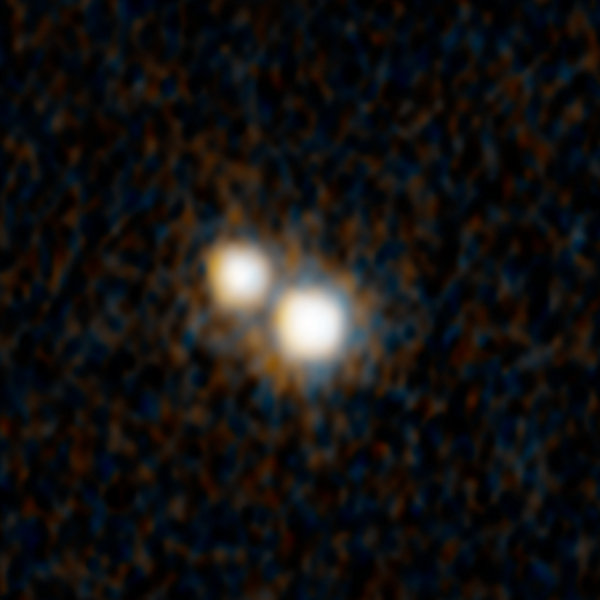 The astronomers ending conclusion was the pair of supermassive black holes being quasars, and since they were on a feeding frenzy, consuming any matter around them through a violent process that results in gas and dust becoming superheated. Gas and dust being superheated produce a fireworks show for observers, giving it the definition 'quasar'. However, J0749+2255 is special as both of its supermassive black holes are quasars, which is a rare sighting to behold in the universe's infancy.
The Keck Observatory notes that because telescopes peer into the distant past of the universe, this double quasar unfortunately no longer exists and has likely merged into a single supermassive black hole over the 10 billion-year time gap. Notably, nearby resides the massive elliptical galaxy called M87, which at its center lies a supermassive black hole that has a mass of 6.5 billion times our Sun. It's likely M87's supermassive black hole grew to its enormous size from previous mergers with other galaxies and black holes.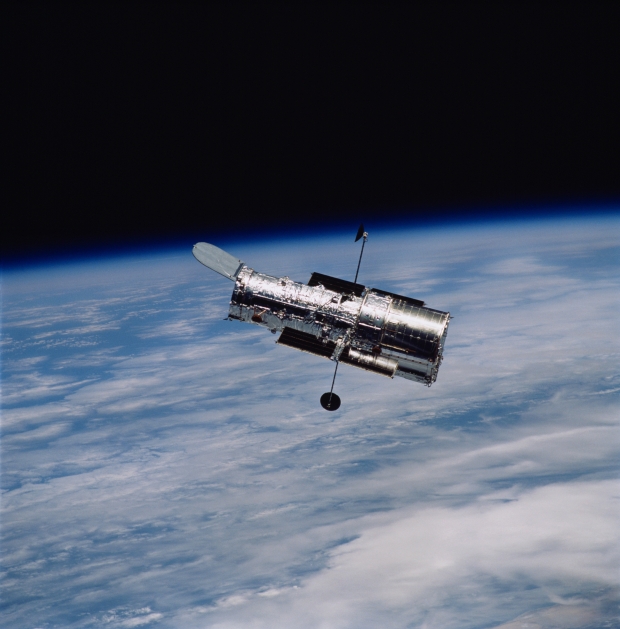 As for the supermassive black holes in J0749+2255, researchers found that one is 1.26 billion times the mass of our Sun, and the other is 1.58 billion solar masses.
So, how does this research help? Studies such as this one enable researchers to learn more about the early universe and the evolution of black holes across the cosmos. With this newfound information, astronomers are able to understand the evolutionary process of galaxies and black holes, which will hopefully allow for a greater understanding of how current black holes came to be.