Windows 11 just received a new cumulative update, and it brings in a feature some folks aren't all that happy about.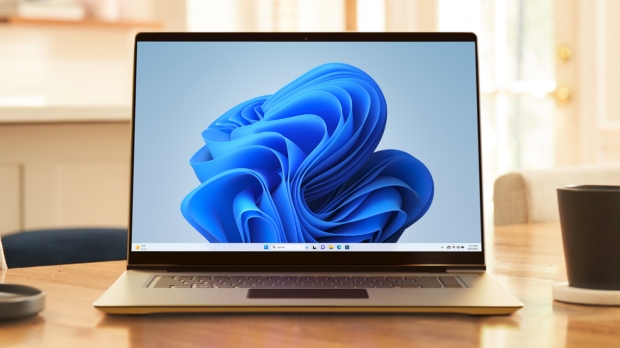 The traditional 'Patch Tuesday' update came bristling with a bunch of fixes and minor changes, including said controversial feature, which is notifications in the Start menu that look very much like adverts.
These were already present in the previous optional update for March 2023, you might recall, and consist of prompts to use Microsoft's services. Although they're designed on the face of it to be helpful reminders to users, it's clear enough that the notifications are a thinly veiled way to push potential avenues of monetization for Microsoft.
The initial notification we've witnessed is one that urges the user to back up their files to the cloud if they haven't already done so, and there are no prizes for guessing that the chosen cloud locker that's linked to for this task is Microsoft's OneDrive.
As we've discussed before, there is a fine line between help and advertising here, and this move treads into the latter territory in our book (though not everyone's, it has to be said).
Whatever your view on this functionality, it's possibly coming to your Windows 11 PC when you install the latest update (which is KB5025239 for Windows 11 22H2).
When we say 'possibly' coming, it's not going to be seen by the majority of folks yet, as these Start menu notifications are only being deployed to a small subset of Windows 11 users initially.
That said, Microsoft says it will be rolling out the feature more broadly in the coming months, so brace yourself if you're not looking forward to the idea. However, there's always a chance the software giant could have a change of heart regarding this concept, if enough feedback of a negative nature is piped back through the usual channels (social media, online forums, Microsoft's Feedback Hub and so forth).
A bunch of security issues is also addressed by this latest update for Windows 11, as well as the usual bug fixes, including the cure for a gremlin in the works that affected USB printers (where the system errantly detected the printer in question as a multimedia device).
Microsoft also applied a change to the taskbar to make the search box lighter when the OS is set to a custom color mode. Oh, and there's the reappearance of the Bing chatbot in the search box (on the taskbar) for those who've signed up to the AI (if you haven't, you'll get a rotation of dynamic search highlights instead on a daily basis).