In a herculean effort, Caltech's Bruce Murray Laboratory for Planetary Visualization has created what has now been deemed the most detailed 3D map of Mars ever made.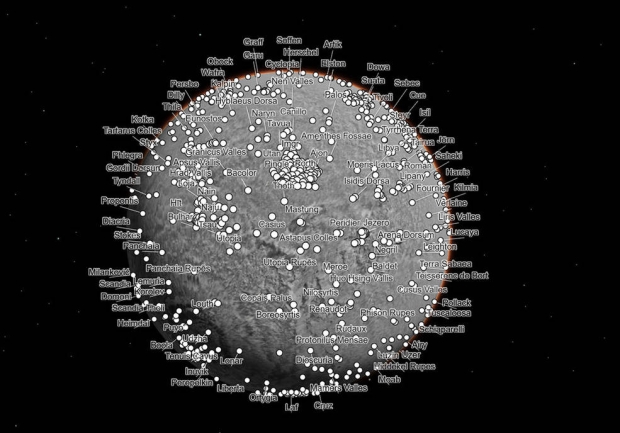 The Global CTX Mosaic of Mars map comprises more than 110,000 images snapped by NASA's Mars Reconnaissance Orbiter (MRO) black-and-white Context Camera (CTX). Each pixel represents a staggering 270 square feet or 25 square meters, and the entire mosaic image contains 5.7 trillion pixels. NASA writes on its website that if this mosaic image was printed out, it would cover the entire Rose Bowl Stadium in Pasadena, California.
The space agency explains that the new 3D map of the Red Planet took Caltech's Bruce Murray Laboratory for Planetary Visualization took six years to stitch together and tens of thousands of hours to develop. Not to mention the more than 120 peer-reviewed studies and scientific papers that were cited and implemented into its creation. The idea behind the map was to create an interactive experience that allowed anyone to explore the various different regions of Mars.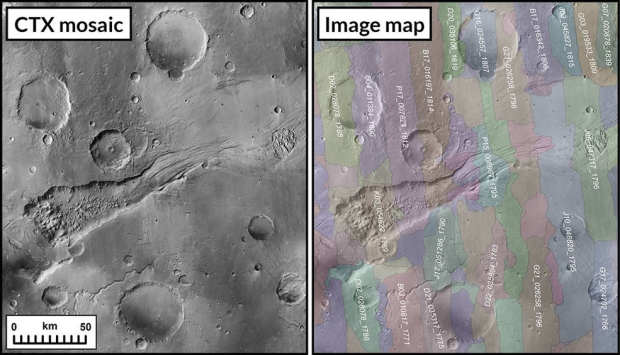 Jay Dickson, the image processing scientist who led the project and manages the Murray Lab, explained that people of all ages that are interested in learning more about Mars, its regions, impact craters, where NASA's rovers have traveled, and more are now easily able to do so.
So, how was the map made? To create a map of Mars, researchers turned to develop an algorithm that is designed to locate and match images with specific features and similarities. The algorithm was able to successfully stitch together 97,000 images, and the remaining 13,000 were manually stitched together by Dickson.
The result is a stunning map that can now be used by anyone around the world with an internet connection. Notably, users won't just consist of more than just the curious layman but also scientists looking to conduct research on certain aspects of our red neighbor. However, for the curious public, the developers of the map have provided hotkeys that transport the viewing to some of the most iconic places and objects on Mars.
For example, users can find the specific location of NASA's Perseverance rover, which is currently exploring the Jezero Crater with its companion scout Ingenuity, or the Gale Crater, which is home to NASA's Curiosity rover, which has been slowly making its ascent of the 3-mile high Mt Sharp for the last 10 years. Additionally, locations of interest could also be Olympus Mons or NASA's deceased Opportunity rover.
To check the map out for yourself, visit this link here.