The Last of Us Part I has had a rocky launch on PC. From poor performance to glitches to high VRAM and CPU, it's a mess for several players.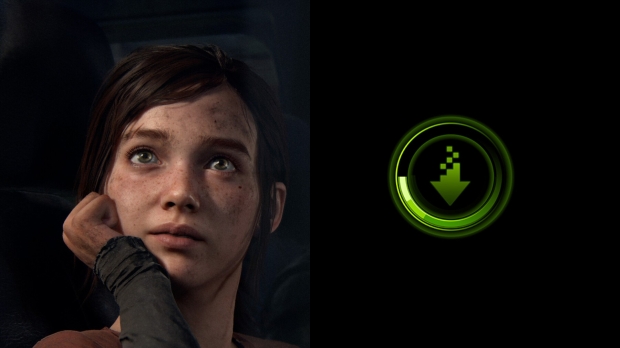 Developer Naughty Dog and its partners at Iron Galaxy are working on updates and patches, with an extensive one expected later this week. In the meantime, to fix the game randomly crashing on GeForce RTX 30 Series GPUs, NVIDIA has released GeForce Hotfix Driver Version 531.58, which you can download here.
The Hotfix also fixes issues with the recent Resident Evil 4 Remake when FXAA is enabled, which is good to see - though the big story here is improving performance for one of the most highly anticipated PC releases of 2023. As with all Hotfix Drivers from NVIDIA, this is considered Beta, with the fixes set to appear in the next WHQL driver release.
This Hotfix joins the new The Last of Us Part I v1.0.1.7 Patch from Naughty Dog that has just been released, which fixes several reported issues ranging from crashes relating to toggling between Windowed and Full-Screen modes, Xbox controller input issues, and UI bugs.
The good news is that hotfixes like this latest patch and more substantial updates are coming steadily, with Naughty Dog adding the following statement to the Patch Notes.
We at Naughty Dog and our partners at Iron Galaxy are closely watching player reports to support future improvements and patches. We are actively optimizing, working on game stability, and implementing additional fixes which will all be included in regularly released future updates.
Here are the release notes for GeForce Hotfix Driver Version 531.58
This hotfix addresses the following issues:

(The Last of Us Part 1) Game may randomly crash during gameplay on GeForce RTX 30 series GPUs (4031676)

Assassin's Creed Origins may have stability issues when using 531.18. (4008770)

(Resident Evil 4 Remake) Corruption in the game when FXAA enabled (4051903)
Here are The Last of Us Part I v1.0.1.7 Patch Notes for PC
Updates for this hotfix include fixes for UI/UX, unintended character behavior (both playable and NPC), and more. It also features additions to diagnostic support.

Fixed an issue which could cause the Xbox controller stick inputs to erroneously read as zeros for brief periods of time.

Fixed an issue where the 'Reset to Default' function in the Graphics menu under Settings could make improper selections.

Fixed an issue where the HUD performance monitors could impact performance when enabled.

Fixed an issue where a crash could occur when using [ALT+ENTER] to toggle between Fullscreen and Windowed modes.

Fixed an issue where a memory crash could occur during the transition from the end of the game into the credits sequence.

Fixed an issue that could cause a crash while the game launched.

Added additional crash report logs to provide further insight for developers.